Dinardo gets nod for basketball honor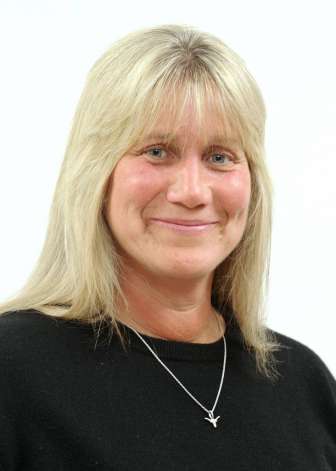 Hang on for a minute...we're trying to find some more stories you might like.
Like most coaches, Girls' Basketball coach Jackie Dinardo can point to other coaches as their inspiration. In Dinardo's case, she points to basketball legends and Hall-of-Famers Jo "Jody" Conradt and Pat Summitt.
"They are great role models," said Dinardo, who adds that she has been inspired by their diligent work ethics and high expectations, and their abilities to instill in their players these same attributes.
"I want to share all of my experiences and knowledge with all young women who are willing to learn," Dinardo said. "My players are like my children and I want them to become successful women as part of society."
Dinardo has earned many honors in her 35 years as a coach and the latest is being among eight finalists for the National Athletic Coaches Association Coach of the Year in girls' basketball.
"I never thought that I would receive such a nomination," Dinardo said.  "But when I heard about it, I was very honored." She plans to attend the ceremony in June in Sioux Falls, S.D.
The nomination can be counted among her many other honors: State of Connecticut Coach of the Year, Women's Coach Hall of Fame, Connecticut Hall of Fame, FCIAC Hall of Fame, and many others.
Athletics Director Chip Salvestrini expressed his appreciation for Dinardo's success. "The [nomination] is great for her and great for the community," he said. "It gives credence to what she has done."
Before coming to Danbury, Dinardo also coached in North Salem for three years and at Baylor University for one year. That means she's been coaching for 31 years at Danbury, and Salvestrini is glad of that fact.
"She's a fighter for athletes," Salvestrini said. "She does what she needs to do to help benefit her kids."
Salvestrini admires "her emotion" toward the players and "her willingness to never accept 'no' as an answer." He said that Dinardo instills in the team a solid work ethic. "You have to leave everything at the door and give 150 percent," the AD said.  
Sophomore Tanisha Cunningham is proud of her coach and the nomination. "I was excited for her," Cunningham said. "She has gained a lot of accomplishments." Cunningham said she's thankful to the coach for guiding her "to become a better player" and instilling in the players it's better to play together as a team.
Senior Emily Greiner is one of the captains of this year's team and was thrilled for Dinardo as she considers her as a "second mom" and the "sweetest person" she has ever worked with. "I'm very proud of her," Greiner said. "She devotes her life to basketball and the nomination is the proof to her devotion."
Greiner said that being part of the team is like living with "another crazy family." She said, "Basketball teaches us not only how to be a leader, but how to work with other people."
Dinardo, she said, leads the team to success by coaching "each player individually" to find their strength. "She works on strength, not their weaknesses," Greiner said. "She finds our strengths and uses that to gear toward our success. Then she makes us come together to work hard."
Senior Catrina Sullivan, captain, wasn't surprised about Dinardo's nomination because it seems she "wins something different every year." Sullivan notes the similarities between Dinardo's reputation as a no-nonsense coach and those of Conradt's and Summitt's. "She helps us succeed through tough love," Sullivan said. "But she pushes us because she cares."
This year was a rebuilding year after last year's 12-8 record overall and 11-5 in the FCIAC. The team finished the regular season at 10-10 and 8-8.
"I want to raise strong women on the basketball team," Dinardo said. "I need my girls to keep growing to be able to survive and do what they want to do in their lifetime."
Dinardo encourages all women to follow their dreams even when it seems difficult to get there. "I am not looking for them to play basketball in college, but to learn, no matter what you choose to do, do it with all of your heart and do not give up on yourself. Commitment, integrity, and success allows us to live happy, fulfilled lives."

About the Writer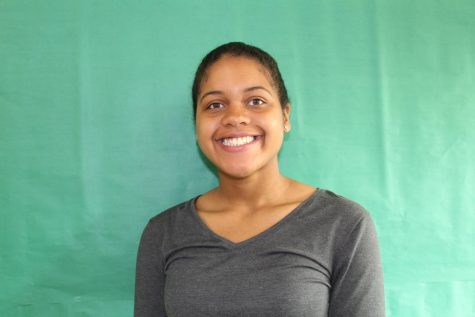 Mikayla Hill, Staff Writer
I'm a senior and I signed up for Journalism because I wanted to learn about this style of writing and improve my writing skills. I love writing and I...