Shafer testifies before state on behalf of undocumented students
Bill would give access to student-generated financial aid
Hang on for a minute...we're trying to find some more stories you might like.
Many students, educators, members of the clergy, and community members from all over Connecticut gathered in the Legislative Office Building in Hartford after school on Feb. 13 to testify in front of state lawmakers for HB 5031.
House Bill 5031 would equalize access to financial aid to all Connecticut students in Connecticut state public colleges and universities despite immigration status. Now, students that pay tuition are paying into student generated financial aid. But undocumented students are not eligible to receive financial aid, but they pay into it when they pay tuition.
Julian Shafer, social studies teacher, was one of several educators who testified in front of state legislators to explain why this bill is important and will impact undocumented students. He found the experience rewarding.
"I was nervous. I've never sat in front of legislators. However, it was really cool getting to testify next to students. It was privilege, I'm lucky to get to work with students concerned about their education," Shafer said.
He learned about this opportunity to testify through an organization called C4D, which stands for Connecticut Students for a Dream. C4D was founded in 2010 by a group of undocumented students with the purpose to better the life of undocumented students. This is the fourth time C4D has tried to get this bill passed.
"
I heard a lot of people give their reasons for why they were in support of the bill. I was further convinced."
— Julian Shafer, social studies teacher
Shafer was inspired to join C4D because of one of his students, Nelson Neira. He called legislators across the state who were on the fence about passing HB 5031 to provide information on why they should support the measure.
By going to college these undocumented students will lead productive lives contributing to the economy and community, supporters have testified.
Neira is a senior this year. He is thankful about Shafer's involvement. "I am really proud that he is participating in the public hearing. His testimony will help lots of undocumented students in Connecticut."
Neira learned about C4D when it presented to the English Second Language classes two years ago. "I saw that people like me were fighting for rights that would benefit me so I wanted to join."
Neira was unable to testify this year, but he has testified in the past. "I went last year and it was really exciting to tell my story to state legislators. I was really nervous because it was my first time presenting in front of that many people and my English wasn't the best at that time."
Shafer attended a workshop the night before going to the legislators to assist him in writing his speech. In his speech, he discussed that as a recipient of financial aid for University of Connecticut he understands the barriers that students face when applying and trying to figure out how to pay for college.
He also shared a story of how one of his undocumented students wanted to become an engineer because of his love for math and science, but wasn't sure how he was going to able to afford it. He expressed the possibility of missed talents and competitiveness for the state of Connecticut.
Shafer is proud of how the testimony turned out. "I think everybody testifying that day made a difference. It was eight hours of people coming in and the legislators asking questions. They keep getting closer each time to passing the bill. I heard a lot of people give their reasons for why they were in support of the bill. I was further convinced."
Shafer is so proud to be working in a school where students care about their education. "I was inspired by the fact that students traveled all the way to Hartford to testify on behalf of their education, I am proud to work with students that do that."
Shafer, Niera, and many more hope that after this round of testimony the state legislators will pass HB 5031. The bill is still in committee, according to the Connecticut General Assembly website.

About the Contributor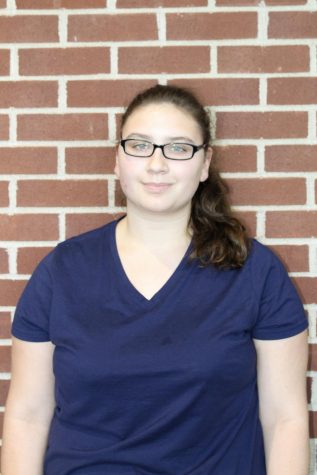 Jenna Coladarci, Staff Writer
This is my fourth year writing for The Hatters' Herald. I joined the Hatters' Herald because I love writing and I am always looking for places where...