Juniors to enter a New York City night at prom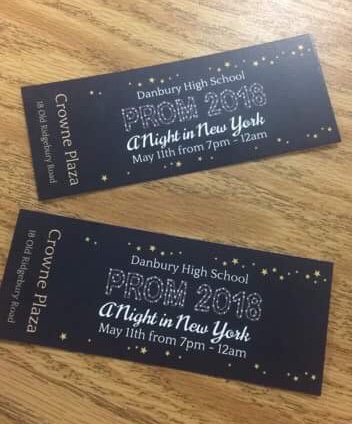 Hang on for a minute...we're trying to find some more stories you might like.
On Friday, May 11, the Class of 2019 will spend "A Night in New York" at the Crowne Plaza for their junior prom. After compiling a list of different themes at the beginning of the school year, the juniors were given the chance to vote on their favorites, "We sent out polls about what theme the junior class would like and A Night in New York became victorious," says junior class vice president Megan Cabuyaban.
Students will get the opportunity to sit with their friends at tables that seat up to 10 people with dinner provided by the hotel staff. "The food will be a delicious buffet dinner featuring items such as unlimited tacos and an ice cream bar," says Class of 2019 advisor Elise Tobin.
A prom night favorite is the opportunity to take photos with friends and this event will fulfill that with tons of places for photo opportunities. Although cardboard cutouts of New York will not be present there will be realistic backdrops, "We have ordered photo backdrops to hang in the venue. Students will be able to stand in front of these and look like they actually spent the night in New York!" Tobin described.
The prom committee put all their effort into making this an enjoyable and unforgettable night for everyone, "We really want to appeal to everyone!" says Cabuyaban. "Our favors and our centerpieces are all made by the executive council! We worked really hard by making our prototypes and coming together after school to make them."
The most important aspect of prom is making sure everyone has a good time, "Anyone attending prom can look forward to an awesome, memorable night! One memory you don't want to have though, is the memory of sore feet. If those shoes are built for fashion rather than comfort, bring some flip flops so you can dance the night away!" Tobin said.

About the Writer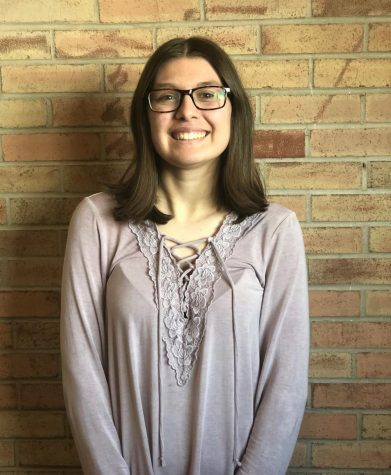 Elizabeth Hadden, Staff Writer
My name is Elizabeth and this is my second year as part of the Hatters' Herald. I chose to take journalism during my junior year because of my interest...