Review: Avengers Infinity War Leaves Fans Shocked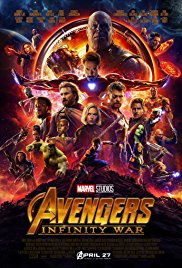 Hang on for a minute...we're trying to find some more stories you might like.
Avengers Infinity War was released last week with high expectations that resulted in $630 million in the box office.
Fans around the world were excited to see the action pact movie. This is the the third Avengers film and has over 18 superheros, more than the two previous films.
The film starts off in the aftermath of the movie Thor Ragnarok. Captain America Civil War was the last time audiences saw Iron man, Captain America, Scarlet Witch, Vision, Black Widow, Bucky Barnes, Sam Wilson and War Machine together.
At the end of Civil War, the Avengers had split up. Now, in Avengers Infinity War, the Avengers must come together to stop the all powerful Thanos — with the help from the Guardians of the Galaxy — from obtaining all the infinity stones. They are six powerful stones that control different parts of the universe.  There is a time, soul, mind, reality, power and space stone.
Other marvel characters such as Spider Man, Doctor Strange, T'challa and many more help the Avengers stop Thanos.
Directors Anthony and Joe Russo have left viewers in awe. The strong visuals and comedic scenes with Chris Pratt and Robert Downey Jr.  help make the movie spectacular. The movie has outstanding performances from Robert Downey Jr., Chris Evans, Scarlett Johansson, Chris Pratt, Josh Brolin and many more.
Infinity War ended with fans feeling upset and shocked. Many fans left the theater feeling frustrated but they still wanted more.
The fourth Avengers film is scheduled to release May 3, 2019.