Bocaccio's retirement resonates with students, staff, and faculty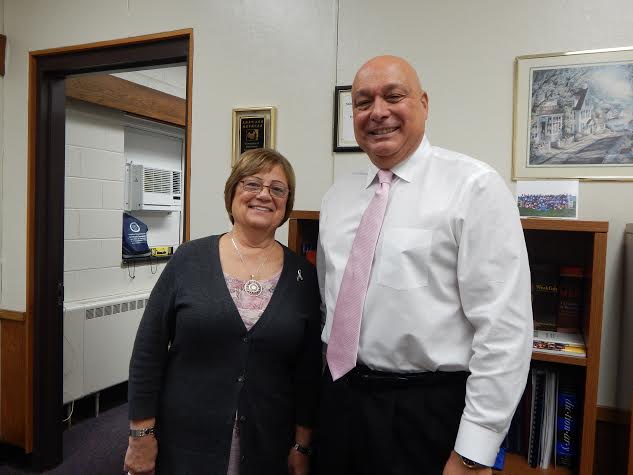 Gary Bocaccio's plan to retire has left both students and faculty to reflect on his legacy as principal of Danbury High School.
Many students recall the surprising visit from Bocaccio in their various classrooms the day before a break, where they were greeted with a smile and warm wishes. They couldn't remember another principal doing that.
Bocaccio has led Danbury High School through many triumphs. Instances such as the Celebrate My Drive contest, for example, where the greater Danbury community banded together to raise $100,000 in the fall of 2013, and $25,000 again in the fall of 2014.
"He shows how much he cares about DHS by how much he provides for the school with what he's given," says senior Wesley Neves, on the subject of Celebrate My Drive prize money.
Freshman Miguel Cardoso recalled his first impression of Bocaccio as similar to his encounter with past school principals; "I thought he was just another guy."
Pat Shulze, Bocaccio's secretary, has closely worked alongside Bocaccio, handling all things scheduling, organization, and communication.
"Danbury High School has been well served by Mr. Bocaccio's performance over the past five years as being principal," Schulze said. "His pride and love of this school shows in all aspects of his daily routine and encounters."
It seems DHS has reached the end of an era, as Shulze admitted to her intentions to retire at the end of the year as well.
"If [Bocaccio] were staying on, my decision to retire would have been difficult.  He has done his utmost to leave Danbury High School running like a well-oiled machine."
Perhaps the overall question in the minds of DHS's students and staff sits along the lines of favorite memories and experiences over the course of years.
Schulze said  that she had "too many to mention," but there were a few that stood out.
"The proms, the fun in the Level 2 office and of course, the day Mr. Bocaccio came to school never to have hair again."
Not many remember, but Bocaccio did used have hair, or something resembling hair. Somewhere along the line he had the good sense just to keep his head shaved, and that has certainly added to his persona as a no-nonsense administrator.
Concerning the next administrator, Schulze said, "I hope whomever is hired to replace Mr. Bocaccio loves Danbury High School as much as he does."
Underclassmen who may not have yet grasped Bocaccio's impact at DHS may lack the understanding to acknowledge what has been done in the past, but their aspirations for an open-minded new principal speak volumes for the future.
"Someone who's interactive with students," says freshman Daniel Jara of what he's hoping for in a new principal. Jara plays for the freshmen football team at DHS, and states that he hopes for a "sports-minded principal who wants to integrate new sports."
Maria Desouza, also a freshman, agrees.
"I would like a gymnastics program at DHS," she voiced.
Whoever the new principal may be, sports-minded or resolute, the students and staff of Danbury High School wish him the best of luck filling in the shiny black shoes.
About the Writer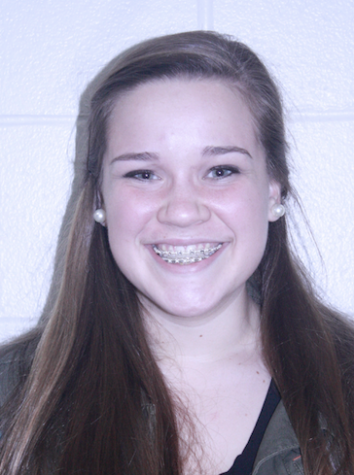 Lizzy Newbold, Staff Writer
Elizabeth Newbold, co-news editor and Danbury High School senior, is more than excited to be writing for the Hatters Herald this year. In addition to...