Students inspired by Stamford education conference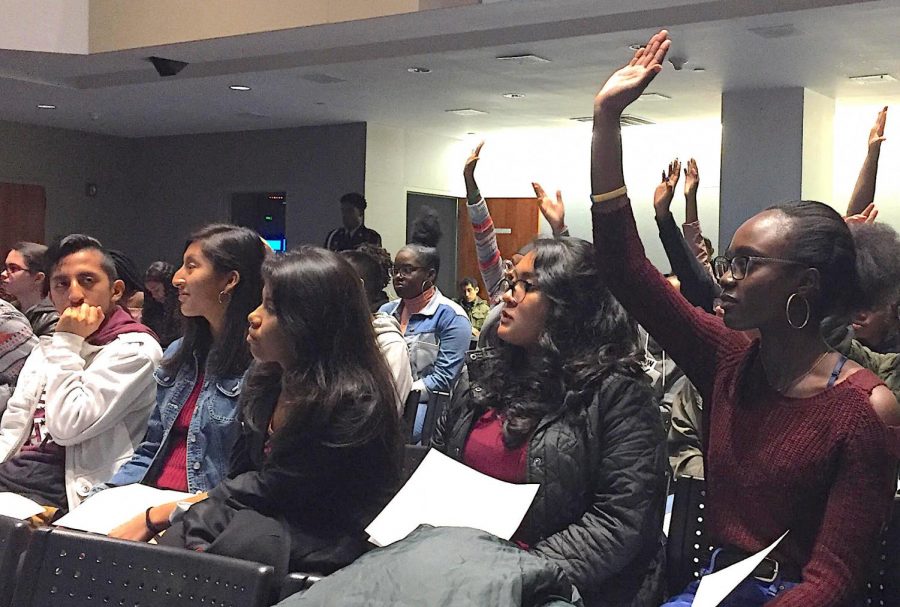 Sophomore Lucy Chen could think of better things to do on a Saturday than attend an educational conference in Stamford.
"I mean, who wants to spend a Saturday at a school?" she said.
But by the end of AMBYESE's 35th Annual Educational Conference, she and nine other DHS students were happy they spent the day at UConn Stamford with business leaders and educators enriching students in educational and career opportunities.
"Overall, it was definitely worth it," said Chen, who admitted she feared the day would be "long and boring."
She added, "I'm now more aware of college and career options. I will definitely be going back next year, and might even apply to the Y.E.S. I Can Program."
AMBYESE — Annual Multicultural Business Youth Educational Services Embarkment — organizes the conference and its journal to provide resources and connections, such as company links, and college admissions contacts.
"What we're trying to do is encourage student excellence in their transition into college," said Abbott Tech's Jayme Beckham, author of the conference journal and co-organizer of the conference.
Wendell Johnson, co-founder of AMBYESE and its corresponding Y.E.S. I Can program, began the conference, immediately instilling the core message of the conference. "Now is not the time for mediocrity. You are the future leaders of the occupational world."
Emceed by civil attorney Vanessa Gomez, a lawyer for a Fortune 500 company, the conference encouraged student perseverance to transition out of high school. To provide incentives for students to ask questions, tickets were awarded and pooled at the end for the chance to win gift cards.
Student eagerness was inherently noticeable, especially as they took a growing interest in STEM fields. Knowledge of STEM was asserted throughout the conference, which Johnson describes as "vital to each career" alongside communication.
The AMBYESE Conference provided presentations about college and career choices, offering the skill sets and measures to get there alongside offering new insight and demographics previously unknown to the students.
The keynote presentations were from UConn, IBM, PepsiCo, Praxair (the conference's sponsor), and Stamford Hospital – the representatives of each company being distinguished honorary program directors of their respected corporations. This offered glimpses of the transition out of high school, along with the fields and achievements of medicine, marketing, engineering, and finance.
The first presentation was on the college admissions process. Kim Bornstein, an admissions officer at UConn Stamford, led this portion. In it, she encouraged the "active participation in the college admissions process" for students, especially seniors.
She described not only the benefits of the UConn program and career fairs, but also detailed what was needed in the admissions process, citing the essay as the most crucial part due to its incorporation of a student voice.
Amy Cordova, sophomore, especially liked this part of the conference, saying "I never knew my own opinions and story mattered so much to colleges."
Dureseti Chidambarrao, an IBM engineer, explained the purpose of IBM's engineering on a global-basis, but also mentioned also the inclusivity of his company.
As long as a background in STEM was included, and communication and teamwork was there, anyone could work for IBM.
PepsiCo was the highlight of the educational conference. The Fairfield County marketing and finance team led the iconic company's presentation. They offered videos starring Chester the Cheetah and Mountain Dew.
They showed off their Frito-Lays and other Pepsi products, and showed just how far the brand's access reached. Overall, the skills needed for marketing and finance were empathy, innovation, and problem-solving.
Conference sponsor Praxair also presented. It engaged the audience in an interactive matter with a live science demonstration, using the chemicals their company manufactures such as liquid nitrogen and dry ice.
John Sirman initiated the demonstration, and even turned a banana to hold the malleability of a hammer. Overall, students were inspired to further consider engineering and science, as Sirman described multifunctional engineering to require the "ability to learn and adapt" over any educational discipline.
The final presentation from Stamford Hospital described the future of healthcare, and more specifically nursing. Director of Professional Development Mary E. McKiernan appealed to students in describing the demographics of nursing, stating 10 reasons why nursing is a beneficial career to enter. She further asserted the need for understanding and passion over the prestige of competitive medical schools.
At the end of the day, Johnson offered insight into another program offered by AMBYESE — the Y.E.S. I Can Program. To prepare Connecticut adolescents for the educational background needed, AMBYESE offers the Y.E.S. I Can Program as a three-week intensive SAT and college-readiness curriculum, of which is free and even offers weekly career field trips.
Coupled with a well-disciplined teacher staff, the Y.E.S. I Can Program appealed to numerous students throughout the conference who applauded at the presentation's conclusion. Applications for this program will be open in the spring.
About the Contributor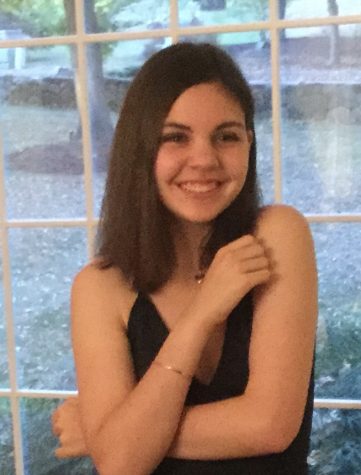 Viktoria Wulff-Andersen, Co Editor-In-Chief
This is my second year writing for the Hatters' Herald. I started last year as a sophomore, and am now a junior. Ever since I was a young girl, I have...