History students organize vigil for Tree of Life victims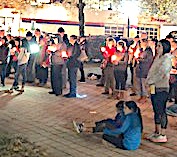 Hang on for a minute...we're trying to find some more stories you might like.
Danbury, in a candlelight vigil held downtown on a chilly autumn evening, joined in the national mourning of lives lost in yet another mass shooting — this one at a Pittsburgh synagogue on Oct. 27 that killed 11 and wounded six.
Members of the school's National Social Studies Honor Society organized the event held at the Danbury commons.
The evening began with a simple moment of silence as residents of the Danbury area gathered to pay their respects to the victims, who at the time of the attack were observing Shabbat services at the Tree of Life synagogue.
It was the deadliest attack on Jews in U.S. history.
Ann Tucci, NSHSS club adviser, described the people in attendance having their "hearts filled with love." Many in the crowd used their cell-phone flashlights to symbolize candlelight.
Cantor Penny Kessler of the United Jewish Center spoke to the audience, expressing the pain felt among the Jewish community. (See the center's statement on the attack here).
Tucci described Kessler's address as an appeal for "community, love and hope."
In addition to thanking the Jewish Center and City Center Danbury, Tucci also thanked the mayor's office and the Danbury Police Department in making the vigil possible.

About the Writer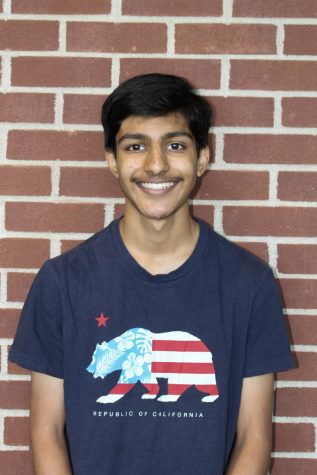 Amish Soni, Staff Writer
Roots of reporting create a base for who I am and what I represent to the reporting world. My name is Amish Soni and journalism takes shape within my ancestors,...