Boys' soccer makes an unexpected comeback
Hang on for a minute...we're trying to find some more stories you might like.
The boys' soccer team has just wrapped up a pretty successful 2018 FCIAC season. The team completed the season with only one loss, making the record 10-1-5. They also placed 2nd in the state championship and participated in the states tournament.
Expectations of the player's skills were low after previous seasons, however the team competed with high hopes. Coach Antony Howard led the team to well deserved victories throughout the season.
"We weren't a team that was favored, but we managed to go against all odds…our captains did a good job keeping the team together resulting in a shocking 1st place which we're all proud of," said Howard.
Sophomore goalie, Matt Silva agreed, saying, "The regular season went well, we did a lot things people didn't think we were capable [of]. I'm proud of what we did and how we proved a ton of people wrong by finishing first when they thought we would finish not even in the top 5."
Silva played a crucial role as a goalie as he faced pressure for being the youngest starter on the team. But, he stated when he was on the field, he fit right in because they were all playing the same game. Silva will be returning next season and is excited for next year.
"I look forward to next year because I love playing for our school and making memories with the guys. It's an awesome experience and I can't wait," Silva added.
With the unfortunate disqualification from the state finals against Farmington two years ago, due to a misinterpretation of a player eligibility rule, the team was overjoyed to make it to this year's soccer FCIAC finals against Trumbull.
The game had everyone on the edge of their seats, it was tied at 0-0, making the game go into overtime.  For 10 minutes, the ball went back and forth, still tied at 0-0. Unfortunately, by the second overtime, the boys couldn't keep Trumbull out and they scored in the last 2 minutes, ending the game at 0-1.
"We lost in the finals, but I was still proud of the team for our runs in both the state and the conference tournament," said top defender Tyler Warren
On November 24th, Warren received Player Of The Year on the Ruden Report with 2,450 votes. He will be returning next year as a senior.
The team this year not only made it to the FCIAC finals, but also to the quarter-finals of states. In the first round, the Hatters came out with a win against Westhill with a score of 3-2. In the 2nd round, they defeated Naugatuck with a score of 1-0 but, unfortunately, in the quarter-finals they lost to East Hartford, 2-1, in penalty kicks.
"We got knocked out in states a little early, but we played a really good game against a really good team and it came down to one penalty kick for the game," said top scorer Malamin Jallow.
Jallow came out of the season with 12 goals, but along with nine other seniors, will not be returning to play next season.
On top of a winning season, three players, Tyler Warren, Aidan Coleman, and Tiago Dos Reis, were selected as All-FCIAC recipients for their performance during the season. Alex Pane, Riley Moore, and Victor Oliveira also received All-West awards.
Although the team can't be exactly sure of the success of future seasons, next year is looking up for returning varsity.
Jallow predicted that "Next year should be a good year for them, as they have many players who made good impacts this year returning such as Tyler Warren, Matt Silva, Aidan Coleman, Joe Mooney, and Lucas Oliveira"

About the Writer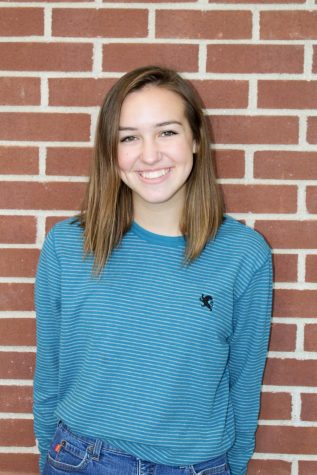 Olivia Paris, Staff Writer
My name is Olivia Paris. I've always been interested in sports and photography and taking journalism is a great opportunity for me to explore these hobbies....