A new year for DHS' student-led preschool program
Hang on for a minute...we're trying to find some more stories you might like.
Danbury High School's student-led preschool program gets back up and running for another school year. The Little Hatters Preschool program is run by both an Early Childhood Workshop class and a more generic Child Development class, both taught by Erica Keane.
The Early Childhood Workshop class consists of honors students who see the children twice a week and work one-on-one with four-year-olds. The goal is to ultimately "get the child to meet kindergarten readiness standards so that when the little ones move into kindergarten this year, they'll have a great base for growth," shares Keane.
Within the Child Development course, students learn about the basic "skills that a three, four, and five year old should have" and are taught how to write a proper lesson plan based on a specific theme. Students are also assigned a single teaching day in the school year.
On a specific teaching day, two students are chosen to lead a class of children for the day and miss class from 7 A.M. to 2 P.M.. On this day, students miss class to teach the preschool children and are excused with a school related activity absence.
So far, the 2018-2019 preschool program has been going extremely well. "We've had an overwhelming response and a wait list for the little ones that wanted to come in here which is really great," says Keane.
The one and only complaint that Keane has received in regards to the 2018-2019 Little Hatters Preschool is that "it's not long enough." Unfortunately, the reason it cannot be any longer than 7 A.M. to 12:15 P.M. is because the high school students must be able to learn content prior to teaching a class of their own.
Student-led teaching is what keeps the Little Hatters so unique from others. High schoolers are able to learn new content for teaching younger children on a regular basis.
Students have been having a blast this past year in regards to spending time with the children both in the classroom and on the campus playground in addition to being taught new concepts.
Prior students of the class suggest to include habits like having patience with the smaller kids, relating to or sympathizing with them, and enjoying their company.
Sophomore Marissa Parson intends on becoming an elementary school teacher after graduating from high school. Because of this, "the class has been really helpful" in regards to learning her ways around the classroom and interacting with younger kids.
For senior Prisselt Veras, taking the Child Development class this year has been both a learning experience and a way of preparing for possible future career paths. "Right now I'm more into medicine," says Veras. However, even though the class is targeted more towards education, Veras has learned a vast amount of valuable information regarding "children and their behavior" prior to ever possibly having to work with kids in the medical field.
For any student considering taking the course within their upcoming school years at DHS or participating in leading the Little Hatters preschool, "you should definitely go for it," urges Veras. "It's a really fun class and you learn so much about kids, how their minds work, and how they interact with things. If you're interested in education then this class would be great to take!"

About the Writer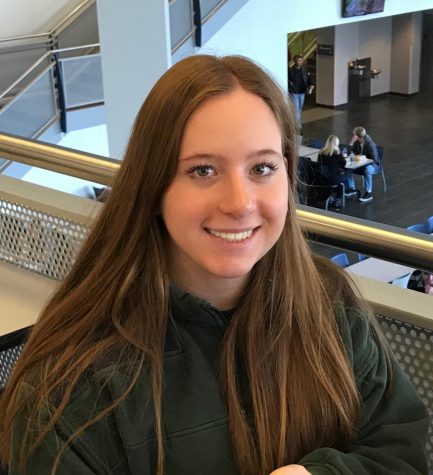 Abigail Craig, Co Editor-In-Chief
I am a Senior at Danbury High School and I have been writing for the Hatters' Herald for two years now. My family has always had a background in writing....