DHS recognizes seniors of note
2019 Senior Recognition Awards
Staff Report
June 18, 2019
Hang on for a minute...we're trying to find some more stories you might like.
Here are the seniors who received Senior Recognition Awards on Monday night in the auditorium. CTE teacher Sterling Miller produced video salutes from teachers as a way of introducing each award winner.
Aaditi Mehta
Aenjhielou Marquez
Aileen Vega
Ali Ceylan
Alisha Nagarsheth
Alyssa Scappaticci
Andrea Gonzalez-Mendoza
Andrew Valente
Angelina Campos
Angelina Fajardo
Ann Palomino
Ashley Schlemmer
Ashley Corrie
Barkha Bhavsar
Benjamin Pereira
Bryan Lojano
Cassandra Lanson
Catarina Silva
Chayse Ramos
Christopher Adamski
Christopher Janzel Gonzalez
Colin Coe
Daisy Salinas Jara
David Wang
Dennise Rodas Toledo
Elizabeth Hadden
Emily Bogues
Endy Macancela
Erin Maida
Erin-Marie Smith
Esteisy Reynoso
Feona Jodin
Gabriel Vieira
Gabrielle D'Ostilio
Gabrielli Pereira
Grace Lange
Hazen Dixon
Humayra Meem
Jacob Laham
James Lukasik
Jasmely Rodriguez
Javon Hernandez
Jaymeejoy Alfonzo
Jenna Coladarci
Jennifer Schneider
Jerry Galarza
Jessica Pereira
Joanna Wenchell
Juan Casanova
Justin Solipa
Kaley Luk
Kayla Downs
Kayla Tolliver-Van Wright
Keira Reisert
Kevin Remache
Kiara Kaltschnee
Kyle Berger
Lauralee Cothias
Lauren Ifkovits
Lauren Melody
Lauren Moore
Liam Jakobson
Lucas Amaral
Madelin Nunez
Madison Read
Malcolm Going
Maria DeSouza
Martine Bernard
Mayerly Remache
Megan Cabuyaban
Megha Patel
Melanie Rivas
Micah Chen
Michelleann Sterling
Mike Remache
Monica Jefferson
Montez Osbey
Natalee Seipio
Natalie Preveza
Ngoc Trinh
Nicholas Marrero
Nicholas Pietrafesa
Nicholas Veloso
Olivia Taylor
Oona Furey
Palak Bhavsar
Priya Bhavsar
Rameezah Ahmed
Raymond Pinto
Riley Duhamel
Riley Moore
Rock-Edens Lamour
Rohiny Perez Racua
Sabrina Almeida
Sabrina Quilambaqui
Sarah Green
Sebastian Arreola
Shannon Ahearn
Shannon Rose
Shivam Patel
Shriya Chinthak
Susana Almeida
Tiffany (Hayden) Pham
Tiffany Izzo
Ty'Lynn Ith
Viviana Campoverde
Yasmin Macancela
About the Contributors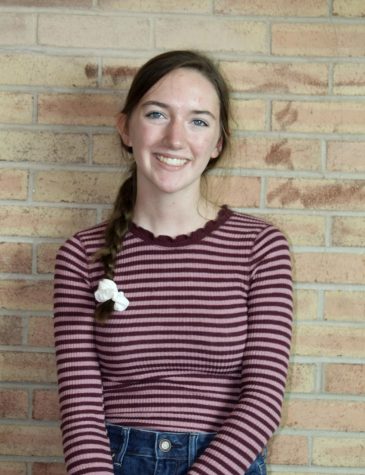 Shannon Ahearn, Editor-in-Chief
After three years of working on the paper, I'm excited to complete the fourth as Editor-in-Chief. I've always had a passion for writing and, although...