Hatters Football dominated Bridgeport Central, set to come home.
The Danbury Hatters  Football team entered Friday night's game in Bridgeport with momentum after last week's win against Trinity Catholic/Wright Tech. The Hatters came to play against the Bridgeport Central Hilltoppers as they racked up 51 points. 
Patrick Rosetti shined at quarterback as he went 5/8 with 140 Yds and three touchdowns. Two of those touchdowns were caught by fellow Junior Artez Taft, who also had a rushing touchdown. Taft, a transfer from Archbishop Stepinac, has played a key role for Coach Augie Tieri. 
"He has a unique skill set, great work ethic and he is just a great kid to coach and be around. He's been a huge lift to our program," said Tieri.
Hatters also got receiving touchdowns from Xavier Ross and Bernie De La Cruz, while they got rushing touchdowns from Dylan Joyner and Derek Rivers.
The Hatters defense was strong as well.  Jah Joyner made two tackles, including a sack, to continue his big start to the season. Kile Jackson added a safety and a sack, while Tyrell Jones and DJ Donovan both had five tackles to lead the defense.
Danbury will finally get a chance to come home and play in front of the Hatters Hooters. Seniors Malachi Hopkins and De La Cruz love playing in front of the home crowd.
 "It feels great to come home. We know that we will have a lot of people there"  Hopkins said. 
While De La Cruz admitted there is added pressure playing at home to satisfy the fans with a win, but he's looking forward to it, "We're excited. We finally get to play at our home field, in front of our crowd and we're going to have to prepare to make them happy." 
 Tieri says the team will feed off of the energy given by the Hatters Hooters. "I've been coaching for 18 years, and I've never seen a crowd like the home Danbury crowd. I think it is going to be a really, really electric atmosphere and it will be a huge advantage." 
Kickoff is set for 7 p.m. at the Danbury High School Stadium for the annual homecoming game against the Westhill Vikings.
About the Contributor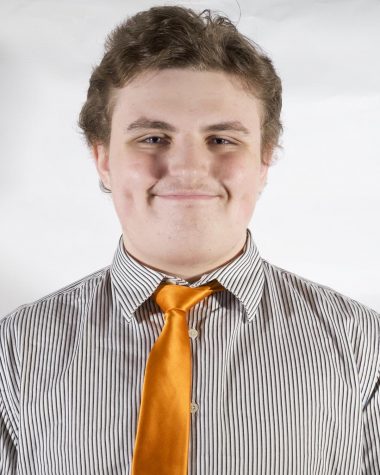 Christian Gardecki, Sports Editor
I am a senior at Danbury High School and this will be my first year writing for The Hatters' Herald. I wanted to join this class because I have always...