Review: Director Greta Gerwig's take on Louisa May Alcott's "Little Women" proves successful
Film nominated in several Oscar categories including Best Adapted Screenplay.
As theaters burst at the seams with new and popular films before this year's Oscars, I would highly recommend people go and see the new Little Women directed by Greta Gerwig. 
With the cast consisting of Meryl Streep, Saoirse Ronan, Timothee Chalamet, Laura Dern, and Emma Watson, just to name a few, the newest version of the film has already become a major hit. After hitting theaters on December 25, the film has received a 95% rating on the Tomatometer and a 92% rating from Rotten Tomatoes.
Based off the original novel, written by Louisa May Alcott, Little Women is a well-known American story that follows the lives of the four March sisters – Meg, Jo, Beth, and Amy – living with their mother in Concord, Massachusetts as their father serves overseas in the midst of the Civil War. 
Growing up in the early 1860's, the girls are taught that women belong in the kitchen and that a woman's biggest achievement in life is to marry rich. However, for Jo March, those beliefs couldn't be any farther from the truth. 
Based on Louisa May Alcott herself, Jo is the second eldest March sister with a passion for writing and a craving for independence. To anyone who has read the original novel before or seen any of the older renditions of the film, they know that Jo tends to attract chaos everywhere she goes and like the novel, Gerwig's rendition of Little Women does an amazing job at recreating Jo March's resilient spirit through actress and Golden Globe winner Saoirse Ronan.
Despite how many countless times she is silenced or prevented from chasing her wildest dreams, Jo persists to live the free and literature-driven life that she had always dreamt of. Regardless of who tells her otherwise, Jo March refuses to live the classic 1860's lifestyle and be left tied down to the house.
Different from the novel, however, Gerwig makes a slight, but dramatic change within the film by incorporating flashbacks between the past and future. Rather than following the same timeline, the film frequently switches between time periods of childhood and adulthood for all sisters. 
These flashbacks had to have been one of my favorite aspects of the film. By changing time periods, the audience is kept guessing as to where they may be or what careers they may be pursuing as they get a small glimpse into the girls' childhood and adult lives simultaneously.
Budding romances are also highlighted throughout the March girls' childhood memories with Timothee Chalamet as Laurie. Therefore, when the audience sees into the womens' adult lives, people are left on the edge of their seats, curious as to what could have possibly happened between each couple.
I must say, as a middle schooler, Alcott's classic novel was never brought to my attention like many others. Yet, I had always known of how greatly popular and highly-spoken of the story was across the country. 
Little Women's inspiring 1860's tale of the four talented March sisters will lift young girls' spirits when watching and truly teaches them that women can be whoever or whatever they want to be. Like Jo March, or should I say Louisa May Alcott, girls are allowed to dream and are more than capable of achieving great things.
Go and book your tickets now to see this classic feel-good movie while it is still on the big screen!
About the Writer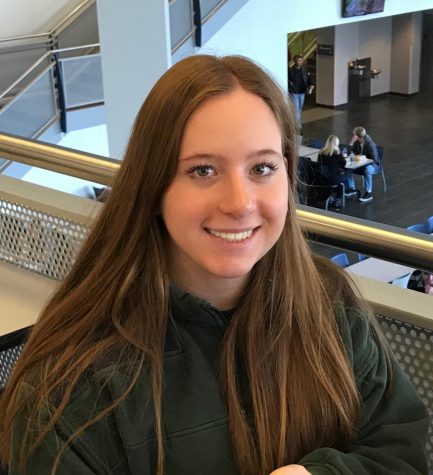 Abigail Craig, Co Editor-In-Chief
I am a Senior at Danbury High School and I have been writing for the Hatters' Herald for two years now. My family has always had a background in writing....