The impact of COVID-19 on soccer
Even in the midst of an attempted recovery period, the effects of the coronavirus pandemic still run rampant. Soccer is one of the most popular sports worldwide, ergo it was and is one of the most affected sports by Covid-19.
"Although he has no symptoms according to the Portuguese Soccer Federation, Ronaldo is in isolation and did not play in Portugal's National League match against Sweden this week." Diane Scavuzzo, editor-in-chief of the Soccer Today magazine, said. Ronaldo is one of the most famous and pivotal athletes in the sport, and his absence has brought about drastic changes for his team, requiring distinct changes in play and strategy.
The same situations perpetuate globally, with many teams having to adjust their practices and games in order to abide by CDC guidelines, stemming all the way down to youth sports. Social distancing, minimal contact allowed between players and limited practice times have all caused change in practices, seeing as they can no longer function the way they used to due to the COVID-19 outbreak. However, the changes to the actual season, concerning who the teams play in their respective leagues by far have had the most detrimental impact on many conferences, leagues and teams. They are forced to adopt a completely different playstyle and outlook on the sport.
Even though international soccer is broadcasted the most, every soccer program globally has suffered in wake of COVID-19.
"The ACC's principal priority as we approach fall competition is the mental and physical wellbeing of our student-athletes. After listening to our student-athletes, and considering the further advice of our Medical Advisory Group, the Atlantic Coast Conference continues to proceed with its plans for competition in fall sports," The ACC said. There is no way possible right now for sports to be enacted in the same fashion as they were before, but schools' athletic departments and conferences are doing the best they can to work with what they have and produce the best program possible.
Concerning Danbury High School, along with the graduation of many of their key players, head coach Antony Howard has to abide by the CDC guidelines in order to host soccer this year and adopt a new outlook on the sport due to the altered season and playstyle.
"Usually we'll have 12 or so other teams and we wouldn't play the same team twice unless we played them in the end of season tournament or a scrimmage." Senior Nicholas Attina, goalkeeper of the varsity team said. "This year, we play only 5 other teams and we play each team twice to make up for the lost amount of games. It makes us have to readjust after the first game that we play a new team. We get a hint of their play style after the first time and then we figure out at practice how we can change that up."
Soccer is an extremely important sport and part of life for people worldwide. It is the source of unity and friendship, tradition and sportsmanship, and it has been drastically affected by the coronavirus pandemic. Even as the sport attempts to rebuild, it is continuing to be inhibited by these current events.
About the Contributors

Ben Laham, Staff Writer
My name is Benjamin Laham and I am currently in my senior year at Danbury High School. This is my first year affiliated with journalism and the Hatter's...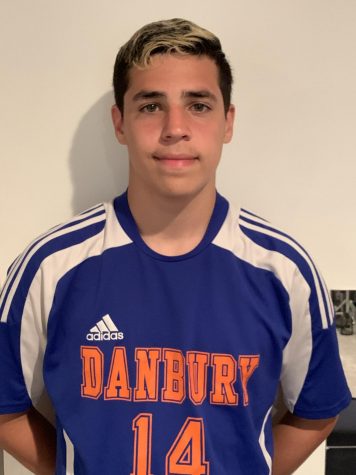 Joaquin Gonzalez Mendoza, Staff Writer
It's my first year writing for the Hatters Herald. I am an avid sports fan, especially for soccer. I am a junior on the Danbury High School Varsity Soccer...