Key Clubs celebrates its 50th anniversary
In Nov. 1970, the first chapter of DHS's Key Club began. Flash forward to 2020, and the DHS Key Club has celebrated its 50th anniversary and is now recognized as one of the oldest extracurricular activities at DHS. 
Key Club is an international organization that has spanned over 25 years, with its first school chapter being formed in 1925 in Sacramento, California. Since then, it has grown to be the oldest and largest service program in the world, with over 270,000 students in 38 different countries leading their chapters and volunteering and heading projects to aid their community. 
The role of Key Club since its formation at DHS has been to "contribute to both the society and community" within Danbury, as Key Club Co-Secretary Samantha Chung explained. Annually volunteering with The Salvation Army and the Harmony Station, initiating the schoolwide Thirst Project last year, and promoting the UNICEF Halloween Mask Contest this year are just some of the ways this club services the DHS community and addresses broader global issues. 
"We are now one of the biggest clubs in Danbury High School, which helps us give a great representation of the DHS student body and what they can bring to the community," Key Club Historian Penelope Peralta claimed. However, the club only truly began reflecting the diversity of DHS students in 1987 and only became gender-inclusive in 1978. Before then, the extracurricular was exclusively for males (reflective of their international organization at the time). Girls instead had to join the Keyettes if they wanted to participate in any semblance of a "Key Club."
Now, this club has grown to impact a variety of community members. "We have planted flowers and fundraised for teacher appreciation week…I've gotten to tutor little kids who have inspired me to put more effort into everything I do…[and I've made] more friendships than I could imagine," Chung said when explaining the benefits of her joining Key Club.
Key Club President Aleena Jacob is also deeply appreciative of the members of the large chapter she leads.
 "This community is my family. I cannot even describe how these students at DHS have the ability to go above and beyond for their 'home, school, and community,'" Jacob explained. "We always have this pledge promising to serve at the beginning of our meetings that has been recited in our club for over the last 50 years. So far, it's been upheld." 
Through working with Key Club, Jacob has come to understand the puzzling club name. "When I stepped into this club, I had the same impression as other people: 'they make keys.' However, this club doesn't physically make keys, but instead finds your key aspects and enhances them by giving any opportunity of service you desire." 
Jacob and her fellow members hope that Key Club will continue to honor their commitment to serve until their 100th anniversary and beyond.
About the Writer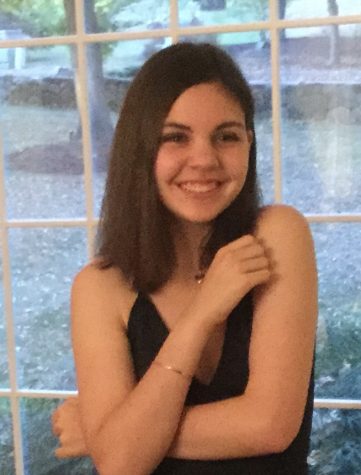 Viktoria Wulff-Andersen, Editor-In-Chief
This is my third year writing for the Hatters' Herald. I started as a sophomore and am now embarking on my last year as a senior. Ever since I was a young...