Miller retires after 34 years at DPS
Hang on for a minute...we're trying to find some more stories you might like.
After 34 years of service in Danbury Public Schools — including nine years in the DHS main office — Lauren Miller is retiring as secretary to the principal.
   On Friday, staff and students will be saying goodbye to Miller, as her retirement will begin. Her stints at DHS included secretary to Principal Dan Donovan, and before that she was secretary to associate principal Meghan Martins.
"We both took over new roles at the same time," Donovan says. "She has been a tremendous asset to me." He added that she is not only an amazing worker but her thoughtfulness towards others makes a huge impact on students and staff.
Martins adds, "Mrs. Miller is an outstanding person and has made several significant improvements to the functioning of the main office.  She is one of the most dedicated people I have met, and she will be sorely missed."
Miller, who also worked at Stadley Rough, is appreciative toward her experience with faculty, staff and administrators. Miller says that "everyone gets along very well"  in the workplace and the teamwork that they show in the office creates an easy connection.
"We always work as a great team," Miller says, adding that retiring "was a very hard decision to make." After thinking through her position, Miller knew that she had to "move on to the next phase of her life."
During her retirement, she plans on traveling to places such as Antarctica and Alaska with her husband. As well, she plans visiting her daughter in Denver for New Year's. Additionally, she wants to search for volunteer opportunities to get involved in with the community.
Donovan will have to make adjustments with the next secretary. "Having someone [different] will be an adjustment indeed," Donovan says. There were over 200 applicants applying for the position and Donovan hopes to find a person that is as "highly qualified" as Miller.
Miller explained that it's important to "be flexible" while working in the main office and to "use common sense."  Additionally, Miller says that it was important for her to be patient and respectful toward others — like the "Golden Rule" to treat others like you want to be treated.
"No matter what someone's problem is," she says, "there is always a solution."

About the Writer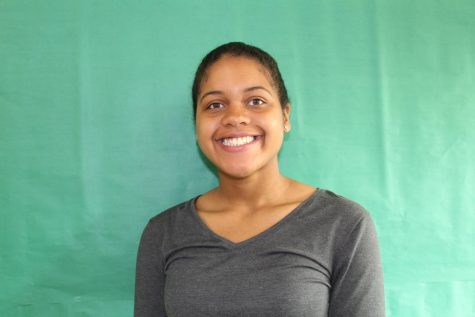 Mikayla Hill, Staff Writer
I'm a senior and I signed up for Journalism because I wanted to learn about this style of writing and improve my writing skills. I love writing and I...