Counselors host college admissions officers
Students, parents gather tips on applications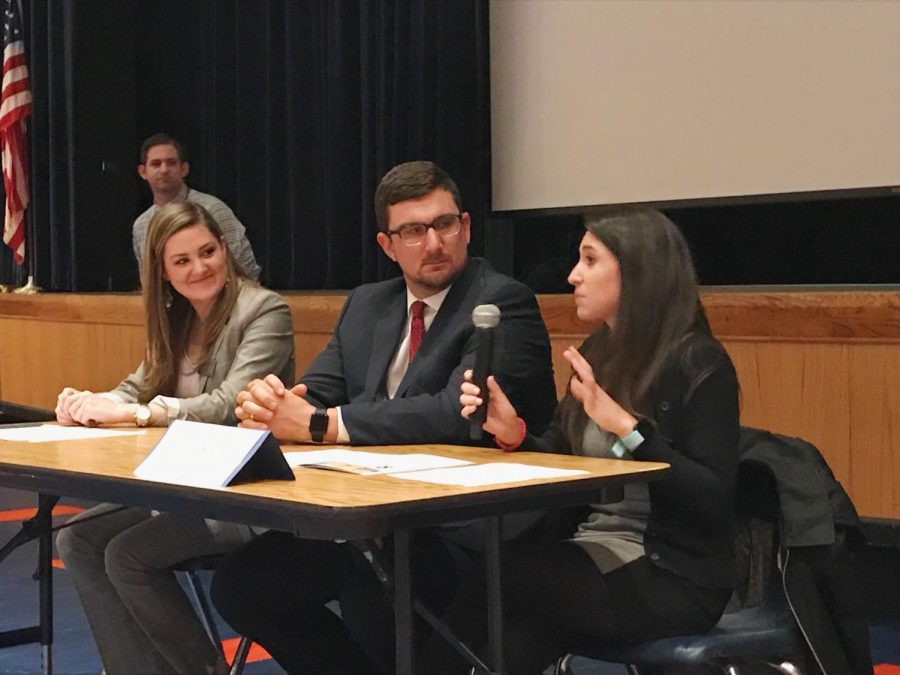 College admissions officials told Danbury parents and students that it is OK to be unsure of what to major in during the first year or so of college. "College is not where you start the rest of your life; it is where you begin to decide the rest of your life," said Jorge Osario Jr. of Western Connecticut State University.
Osario was among several admissions officers who gathered in the auditorium Sept. 24 to offer college advice to the DHS community. The school's counselors hosted the event.
In total there were five state colleges at the event, including UConn, WestConn, Eastern, Naugatuck, and Quinnipiac.
The most commonly discussed information at the event was SAT and ACT testing scores as well as what each school expects from a student in their college applications.
Both UConn and Eastern officers made it clear that they recommend at least two letters of recommendation not only from a teacher, but also from a coach or other person outside of the classroom.
"We require at least two letters of recommendation from a teacher or coach," said Taylor Hammond, assistant director of Admissions at Eastern Connecticut.
Every school is different. Therefore, each school is accepting applications at different times. Both Eastern and Western are "rolling admissions" schools. Meanwhile, Quinnipiac strongly suggests applying early.
"Earlier is always better. Never wait for a deadline," said Paul Krsiak, admissions officer.
In addition, Naugatuck is "Enrolling all the way until classes start," stated Scott Farrell, assistant director of Admissions.
"I enjoyed getting to hear each school speak in person so that people had the chance to ask any questions," said senior Jordan Madaus.
For more information or guidance on colleges that you may want to attend in the future, the school is also hosting its annual College and Vocational School Fair on October 15 at the Danbury Fair Mall. More than 200 colleges will be represented.
About the Contributors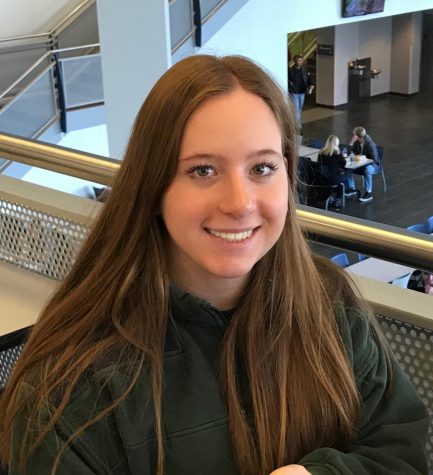 Abigail Craig, Co Editor-In-Chief
I am a Senior at Danbury High School and I have been writing for the Hatters' Herald for two years now. My family has always had a background in writing....