DHS Marching Band ends season strong
DHS competes at MetLife Stadium after hosting the New England Regional Championship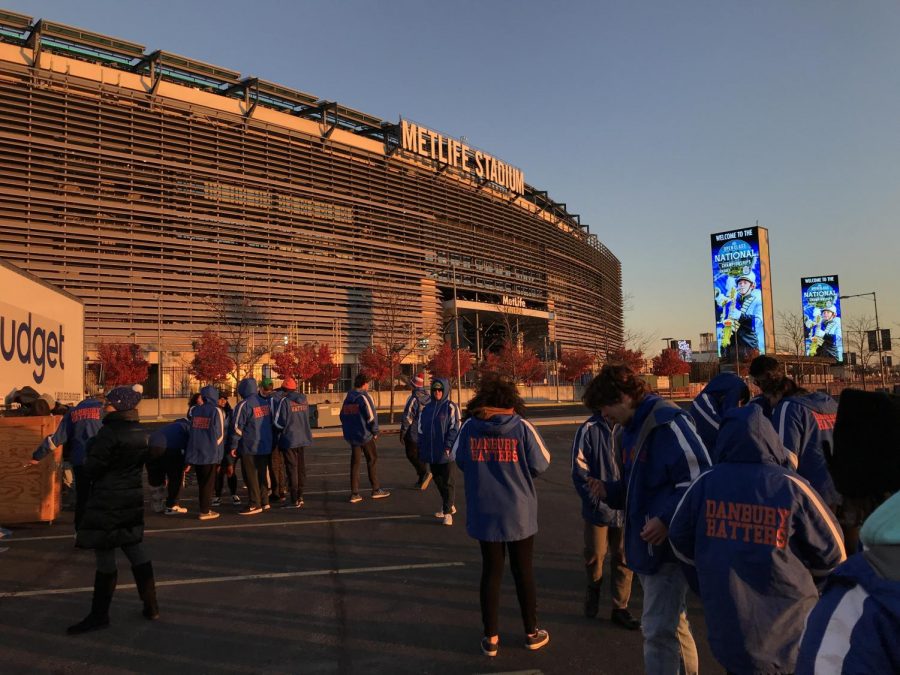 The DHS Marching Band performed at MetLife Stadium for the USBands Open Class National Championships to conclude its 11 week season.
The band performed their show Invasion, with music arranged by band director Edward P. Adams, visual design by Kevin Bell, and color guard design by color guard captain Tamara Perez and color guard instructor Lauren Richdale.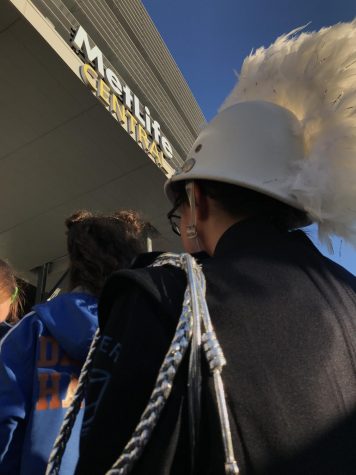 Their show features an alien invasion upon Earth, where humans fight off the aliens and drive them away from the planet in the first movement, and then mourn their dead and destroyed cities in the second movement.
When the aliens return in the third movement, their show is left on an ambiguous note as the aliens and humans begin their final battle.
In their final performance of Invasion, they placed seventh in class 3 open with a score of 87.9875, their highest score all season.
In regards to their final performances, Adams said, "Last competition of last year was New England States. We had an 86.4125, so the final score [this year] was better!"
Drum major and senior Jacob Laham added, "I think our last performance was quite successful; it was our highest score of the whole season, and everyone was highly motivated to put in their best work to give an amazing final performance."
Many members of the marching band expressed similar sentiments about their last performance and were impressed by the professional stadium they performed in.
Senior flute section leader Erin Smith said, "It was pretty cool, we've never been to a stadium that big before, so it was a new experience."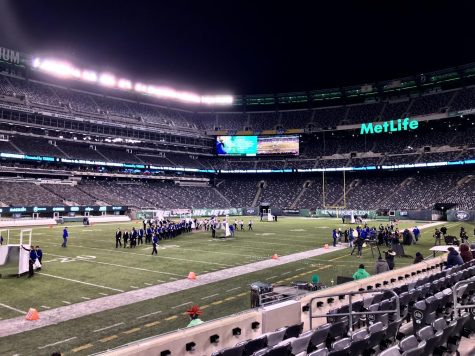 The week before MetLife, DHS hosted its very first New England Regional Championship and placed second in class 3A with a score of 86.975.
"Regionals was kind of stressful due to the high expectations set by the staff, parents, and USBands organization," Laham admitted. "However, I think that everyone worked together to support the success of the event. The highlight of that night for me was at the end of the evening when all the band students, parents, and staff came to the cafe to eat together."
Natalie Preveza, senior trumpet player, agreed that the competition was stressful to run, but said that the highlight of the day for her was "watching UConn perform."
UConn's 330 member band traveled to Danbury from Storrs in six coach buses to perform an exhibition after all the competing bands performed at DHS.
"[They] were phenomenal," Adams said. "Having UConn come and play at your home show is kind of cool, you know, having 40 trumpets to play that well as they stand on your track playing their tunes."
Following UConn's performance, graduating seniors from the DHS Marching Band were recognized in a parting ceremony.
After dedicating several years to the program, they reflected on their marching experience.
Senior Christopher Gonzalez, hornline sergeant, attributes marching band as his musical inspiration. "I always get excited whenever we perform our show," he said. "It's so cool to see how everyone's parts tie together to make the show work. I can never help but smile whenever i'm on the field performing."
With four years of marching and two years as drum major, Laham said, "I'm grateful for the integral role that marching band has played in my high school career. It has taught me valuable lessons, allowed me build many friendships, and has essentially been my home for my four years of high school."
In reaction to the leaving seniors, junior drumline member Robert Ivancso said, "I'm going to miss them very much. That group has some of the most talented people. I think the marching band is going to be different without the seniors and my marching band experience is going to be different because I've grown so close to the senior class."
Adams had a few words to say about the seniors this year, his first graduating class of students who have had him since day one of band camp their freshman year.
"Every single senior has put a piece of them into this program, to do what was needed," he said. "It's sad to see [them] leave on one hand because [they've] grown through all that with the marching band program."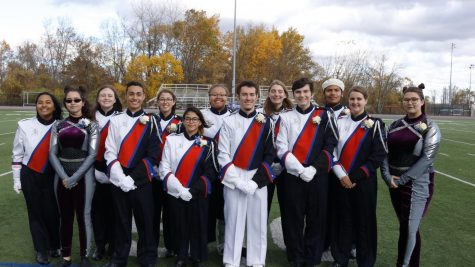 While this season may be coming to an end, there are many other programs for students to pursue during the colder weeks of the year.
Jazz ensembles begin rehearsing this week, and indoor winter marching band programs start the last week of this month, Adams announced.
Like many other members of the marching band, Hazen Dixon, assistant drum major and senior, demonstrated an interest in the programs.
"I'm excited for the winter programs! Especially with the show themes this year, madness and Alice in Wonderland! It especially goes well with how we are known as the Mad Hatters," Dixon said.
With Dixon and the rest of the band's spirit, the end of the marching band season does not mean the end of marching band activity.
Samantha Baud, sophomore flute player, said, "[marching band] has literally become my family, there's not a group of people I love more."
The music community is created by a group of students that thrive off of passion and friendship, and it stays with them throughout the year.
"You go for the music, and stay for the friendship," said Preveza.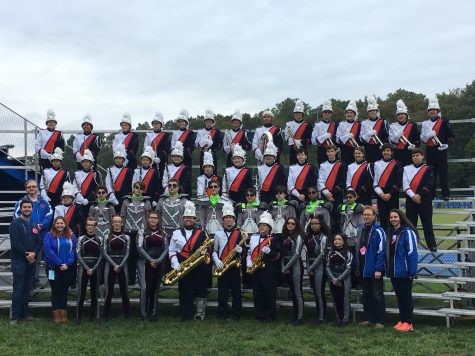 About the Contributor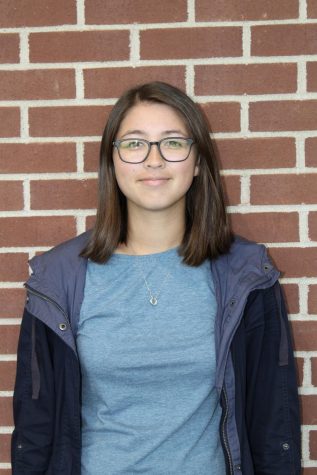 Kiara Kaltschnee, Staff Writer
Ever since I was little, I couldn't put a book down. My passion for reading has grown heavily over the years, while my interest in writing has paralleled...