Not quite a pipeline, wrestling program develops bond with a top college program
Hatters head south to NC State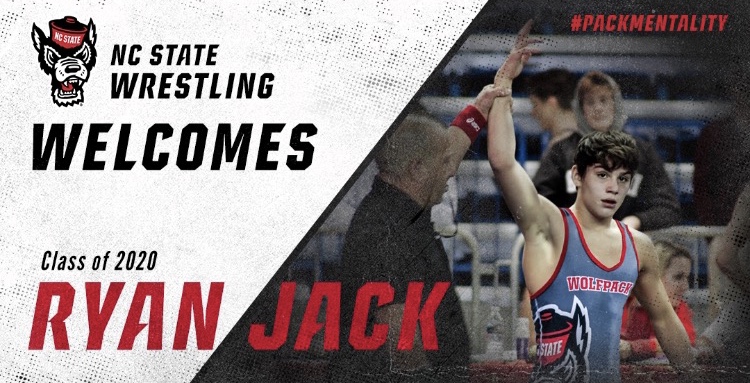 The DHS wrestling team has been known for phenomenal and well rounded athletes. With countless FCIAC title wins and top placeholders in weight classes, it's no secret that the Danbury wrestling team is a successful bunch.
      Just last weekend the Danbury team won the state Class LL wrestling title for the 19th time in 23 years. It also captured the FCIACs. These athletes strive for greatness, so much so that multiple wrestlers have decided to continue their path of this combat sport to the next level.
      That's at North Carolina State University and its top Division I wrestling program, which has recruited three Hatters over the past few years.  According to the NCAA Division I college wrestling rankings, the Wolfpack is currently one of the top 10 schools in the nation for wrestling. It is no surprise that three successful DHS wrestlers chose to commit and pursue their wrestling careers at this level.
      The first to make his way south was 2014 graduate Kevin Jack. At NC State, Jack competed in the 141-weight class and accomplish much in his career there, including his freshman year.  
    Jack earned All-American honors at 141 pounds, he was named the No.2 rookie nationally at 141 pounds by Amateur Wrestling News, and set a NC State record for most wins by a freshman. By his senior year he was ranked seventh in NC State history with 92 career wins.
      Following Jack was 2018 graduate Jakob Camacho. On the DHS wrestling team, he was the Connecticut state open champ three times, he became the first high school wrestler from Connecticut to win a national championship since 2003 (and is the first public school student to accomplish the feat), and is ranked No. 10 at 126 pounds by TheOpenMat.
      Both of these athletes have shown tremendous athletic abilities that make the DHS wrestling team proud. Not only has Jack and Camacho trained hard to be where they are at now, but it sets an example for the DHS wrestling team as well.
      One individual who has shown incredible tenacity on the team that will be following in the footsteps of these fellow athletes towards NC State is Ryan Jack, Kevin's younger brother. Considering that there has been three commitments to the NC State wrestling team the question to be asked is: Is the DHS wrestling team a pipeline for NC State wrestling?
      Hatter coach Richard Shook, and Wolfpack coach Patrick Popolizio, expresses their opinions on the recruiting process.
    "I would not classify our program as a pipeline, but a great relationship with the coaches down there," Shook explains. "They have taken good care of the guys we have sent there and we have been lucky to have Division 1 caliber guys that can compete for them and get great education at the same time."
      Popolizio adds, "Kids always want to follow other successful athletes that come from their area, and I think Kevin Jack set the tone for guys like Jakob Camacho to follow his footsteps."
      Even though Ryan Jack is a junior, he has already committed to attend NC State. Last weekend, Ryan won his third consecutive Class LL championship for his weight class. Jack won 106 pounds as a freshman, 120 pounds this winter, and the 126-pound title last weekend. He is unbeaten this winter at 32-0. Jack is excited to be joining NC State and has giant goals for his junior year.
      "My goal this year is to just do the best that I can in every event and to improve my skills as well as help the other kids around me and keep building up our team," Jack says. "The atmosphere and coaches at NC State are exactly what I am looking for, and I'm very excited to become an official part of the Wolfpack."
About the Contributors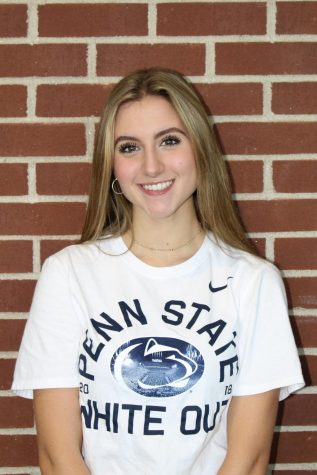 Joelene Hefferon, Staff Writer
This is my first year being a part of the Hatters' Herald. I decided to take journalism this school year to expand different forms of writing. Growing...