Fall Sports Preview 2019-20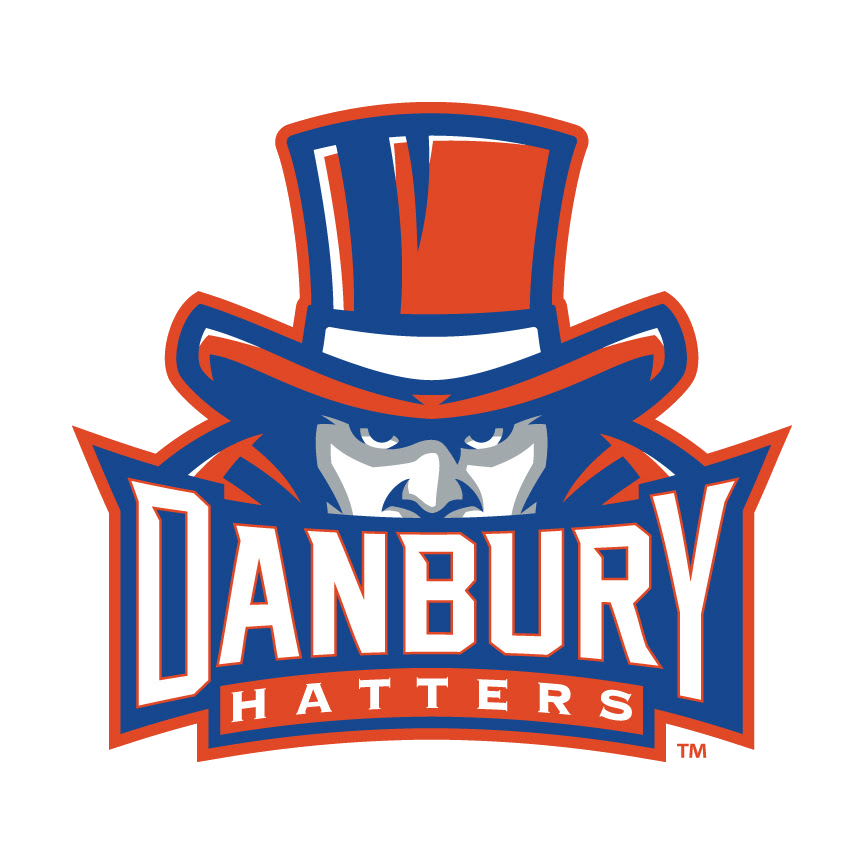 Staff Report
September 12, 2019
Football
Head Coach: Augie Tieri (2nd season)
2018 Record: 4-6 
Key Departures to Graduation: Jack Pompea (Springfield College), Malik Thomas (Central Conn. St.) RJ Hopkins (Husson Univ.) Lucas Amaral (Hobart College) Jude Umunakwe (Post Grad Transfer) Jalen McPhaul (Post Univ.)
Senior Captains: Kile Jackson, Jordan Agosto, Malachi Hopkins.
Key Players: DE/OL Jah Joyner (Sr.), DE/OL Kile Jackson (Sr.) , WR/DB Malachi Hopkins (Sr.), DL/C Jordan Agosto (Sr.), RB/LB DJ Donovan(Jr.), QB Patrick Rosetti (Jr.), WR Nick Smith(So.), QB Jackson Ciccone (So.)
Season Expectations: After a season which saw the Hatters quadruple their win total from 2017, expectations are high for Coach Tieri: "I think at this point, we are looking to take the next step from last year. We were one or two games from being over .500 last season. We've learned a lot from our experiences. We spent the whole summer together. I think we're looking to contend for a playoff spot, that is our goal. We're just raising the bar as far as the expectation here at Danbury." One player to watch will be Jah Joyner, the Boston College commit, who was touted as one of the top 25 players in the state according to GametimeCT. Tieri believes Joyner is more confident amid the hype, and is happy to have him back, "It's tremendous to bring him back. Just to see his growth, he has gained a lot more confidence in himself. Obviously the offseason he had with all of the Division 1 offers he had. He's still the same guy, still humble, still a great teammate. His teammates love him and it hasn't changed him a bit. He's working as hard as he was before, he's very grounded in his mentality and demeanor. He is poised to have a really good season." Hatters open on Saturday Sept. 14 @ Greenwich.
-Christian Gardecki, Staff Writer
Boys Soccer
Head Coach: Anthony Howard (4th season)
2018 Record: 12-1-6 (lost in FCIAC finals, lost in Class LL quarterfinals)
Key Departures to Graduation:Tiago Dos Reis, Alex Pane, Mallamin Jallow, Riley Moore
Senior Captains: Tyler Warren, Aidan Coleman, Joe Mooney
Key Players: Tyler Warren (Sr.), Joe Mooney (Sr.), Aidan Coleman (Sr.), Lucas Oliveira (Sr.),Reed Lyall (Sr.),Jack Lyall (Sr.), Matt Silva (Jr.)
Season Expectations: After a heart wrenching defeat in overtime in the FCIAC finals to Trumbull, Danbury returns as the FCIAC favorite with arguably the state's top player in Northwestern-bound Tyler Warren, the reigning FCIAC Player of the Year. He also earned All-State and All-New England honors a season ago. The Hatters look to break their 21-Year FCIAC Championship drought.
-Christian Gardecki, Staff Writer
Girls Soccer
Head Coach: Jessica Halas
2018 Record: 5-11-0
Key Departures to Graduation: Shannon Rose, Ty'lynn Ith, Catherine Silva
Senior Captains: Olivia Demoura, Victoria Catarino, and Jessica Quieroz
Key Players: Lili Rodrigues(Sr.), Natalia Catarino(Sr.), Erika Krohmer(Sr.), Siara Pitman(Sr.), Lexi Estanquero(Jr.), Jennifer Andino(Jr.), Jenna Silva(Jr.)
Season Expectations: The Lady Hatters are looking to bounce back from last year's losing season where they failed to qualify for the postseason. There will be a void to fill on defense as they lost starting goalkeeper Ty'lynn Ith as well as starting defenders Shannon Rose and Catherine Silva.  This years team will rely on Seniors Lili Rodrigues, Siara Pittman, and Erika Krohmer to lead. Coach Halas hopes to build team chemistry, improve all around, and for a strong work ethic from the team in order to be competitive during the regular season and qualify for the state tournament this year.
-Zac-Richard Akuamoa, Staff Writer
Girls Swimming
Head Coach: Mike Schuchat 
2018: Grace Lange finished in the top 16 in Class LL.
Key Departures to Graduation: Grace Lange 
Captains/Key Players: Samantha Lassen (Sr.), Alycia Sweeny (Sr.), Jessica Posmantier (Sr.), Zoe Pascual (Jr.)
Season Expectations: 
Samantha Lassen : "We are expecting to have a great and exciting season. The team has grown this year and we are excited to see what we could do."
Alycia Sweeny: "We expect to do our best and personally reach our goal about racing faster with our times."
First Meet: September 13th, 2019. All captains will compete in a 200 A Medley Relay which is the fastest relay.
-Michelle Siancas, Staff Writer
 Girls Volleyball
Head Coach: John MacMillan (12th season)
2018 Record: 7-12
Key Departures to Graduation: Shannon Quinn, Jolene Hefferon, Molly Carboni.
Senior Captains: Mia Gregory and Emma Sullivan 
Key Players: Mia Gregory (Sr.), Emma Sullivan (Sr.), Caitlin VonTronk (Sr.), Abbie Gumpright (Sr.), Tanisha Cunningham (Sr.), Ryan Hicks (Jr.), Kathleen Cummings (Jr.)
Season Expectations: With multiple key players returning, along with improved JV players , Coach MacMillan hopes to have an exciting and competitive 2019 season: "I think we have a terrific group of young ladies. They have worked hard in the off season and pre season. We are hoping to make states and FCIAC's and be competitive in every match."
-Aidan Garvey, Staff Writer
Boys Cross Country
Head Coach: Robert Murray
2018: 3rd place finish in Class LL
Key Departures to Graduation: Chris Adamsk, Brennan Amalfitano, Ryan Caldwell, Vikram Dhaliwal, Benjamin George, Malcolm Going, Demitrius Wiltshire, Luis Maisincho, Endy Macancela, Rock Lamour 
Captains/Key Players: Jack Watson, Jacob Hefele, Aidan Byrne, and Dylan Rosemark
Season Expectations: The Hatters are coming off of a third place finish in Class LL and return 2 top 25 runners, according to GameTime CT, in Jack Watson and Jacob Hefele.  Despite a large graduating class, Watson and Hefele hope to lead the Hatters to a FCIAC and Class LL Championship.
Quotable: "Our expectations for our team and for each individual this year is simply being relentless. Relentless in school, academically. Relentless in practice and being relentless in competition."-Coach Murray
-Joaquin Gonzalez, Staff Writer
Girls Cross Country
Head Coach: Marsha Turek
2018 Record: 14-1 (Class LL/State Open Champions)
Key Departures to Graduation: Lauran Moore, Cassandra Sturdevant 
Senior Captains: Valerie Fox, Caroline Williams, and Meliee Kry
Key Players: Sarah Johnson (Sr.), Daniella Grullon (Jr.), Vivian Mendez (Jr.)
Season Expectations: Girls Cross Country is ready to defend their positions as reigning Class LL and State Open champions.  This year's team is led by Valerie Fox, Caroline Williams and Meliee Kry, who have high expectations for the season, especially Fox: "For this upcoming season we've had many unexpected obstacles but we aren't going to let that get in our way of rising to our potential as defending state champions." 
-Alicia Jacobs, Staff Writer
Field Hockey 
Head Coach: Denise Brough 
2018 Record: 5 – 9 – 0 – 2 (wins, losses, ties, and OT losses) 
Key Departures to Graduation: Nora Ahearn, Jaymee Alfonso, Palak Bhavsar, Priya Bhavsar, Courtney Capozzi, Angelyna Custodio, Maggie Hrabscak, Hannah Tucci 
Captains: TBD
-Mike Morell, Staff Writer