Boys Soccer heads off season undefeated
The boys soccer team has started off the season with a bang, winning their first four games against FCIAC foes Darien, Staples, New Canaan, and Brien McMahon, outscoring their opponents 7-1. 
They overcame the Blue Wave of Darien on Sept. 13 3-0 as Seniors Lucas Oliveira, Lucas Dantas, along with Junior Duber Valero, provided the scoring with a goal each.  On Sept. 16, they snuck out a 1-0 victory against Staples; Oliveira scored the only goal of the game. The Hatters won their third straight game Sept. 18, 1-0, against New Canaan as Oliveira scored the lone goal once again.  The Hatters took another close game from Brien McMahon 2-1 on Sept. 20. Senior Sam Rosas and Junior Matt Aracena netted the goals for the Hatters.
Danbury has scored enough to win each of their games thus far, tallying seven goals in the first four games, including three from Oliveira, which leads the team.  However, defense appears to be the team's strength as they have surrendered just one goal.  
"Defensively we are strong, they allow us to attack with numbers. Against Darien, they were great and even more so against Staples." said Head Coach Anthony Howard. The defense is led by captains Joe Mooney and Northwestern-commit Tyler Warren.  Along with Warren and Mooney, the rest of the defensive core has been playing phenomenally.  
"Tyler will be key in defense but we have a great squad and the success of this year will be determined by the performance of all the players," Howard said.  
They finished last year's regular season with an impressive 10-1-5 record, but came up short in the postseason losing to Trumbull in the FCIAC finals (in overtime) and to East Hartford in the Class LL Quarterfinals. 
With early success this season, The Hatters hope to try to replicate their season from last year, minus the FCIAC final. Expectations are high, but Howard stays humble looking towards November, "We had a great year, In any final or knock-out tournament, you need a little luck to win, hopefully this year we get that little bit of luck. In the FCIAC the top 10 teams can all beat each other on any given day." Hatters are back in action tomorrow, Sept. 24, against Westhill (Mill Ridge).
About the Writer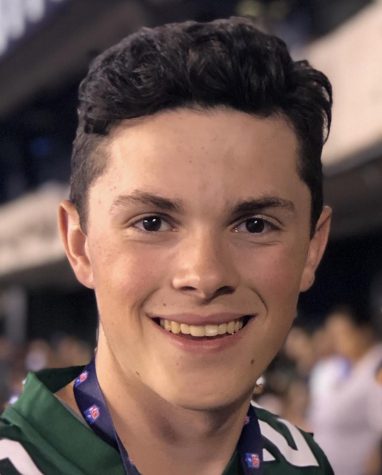 Aidan Garvey, Staff Writer
While playing sports throughout my life, I fell in love with not only the physical activity and team aspect, I also came to enjoy the journalistic aspect...