Top Songs of the Decade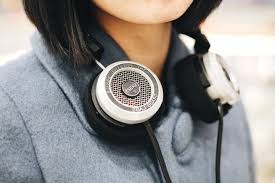 Music has been popular ever since the 1950s with jazz and rock and roll. Throughout the years, it has changed immensely. From pop to rap and now even korean pop has entered the United States. From 2010 to 2019, tons of music was released. Some may be greatest hits while others are less popular. 
These are my favorites from the decade:
2010- Dj Got Us Fallin In Love by Usher featuring Pitbull
Ever since the start of the song, it gives off a happy vibe. It is known as a major dance song. It's the type of song to get you up and dancing. At every single party I've been to, this song is always played. The song also has a major meaning it in, "Hands up, when the music drop, We both put our hands up," talks about to enjoy the dance and live in the moment. This type of song gives off a good feeling and it is also a throwback to the summer of 2010. 
Senior Lauren Curry has a positive note on this song, 
Dj Got Us Fallin In Love was my  "absolute favorite" and she always repeated it over and over. "My little sister and I would always make a dance routine to it" she also added. 
2011- The Edge Of Glory- Lady Gaga
The Edge of Glory gives off a positive vibe due to her high vocals. It is known as a great pop song. The main message within the song is to "live your life to the fullest." It is the type of song that would be blasted on the car speakers with the volume up. This would be the song my friends and I would sing along all the time. 
2012-Gangnam Style-PSY
This song was full-on popular throughout the world. Since it came from South Korea and it tended to get stuck in your head. Although many people did not understand the lyrics, the music was very addicting. People also thought the dancing was overall funny too. 
2013-Hold on, We're Going Home- Drake featuring Majid Jordan
Drake's "Hold on, we're going home" has a positive vibe especially with the vocals within the song. Many people believe it is a smooth love song. The lyrics, "I got my eyes on you, you're everything that I see" prove that. This song was mostly a bop throughout the year. 
Sophomore Zakria Ghaffory believed
"Hold on we're going home was a really good song, it was one of those songs that a lot of people liked and can listen to anytime." 
2014-Hideaway- Kiesza
Kiesza's Hideaway was the type of song that everyone can relate to. Electronic music was the style during these times. It gives of a sort of electro pop feeling. It also gives a 90s music vibe which makes it pop out. This would be another song that friends and I would sing to or blast in the car. 
Senior Alycia Sweeny stated 
"I loved the song Hideaway because I could relate to it a little bit."
2015-How Deep Is Your Love- Calvin Harris, Disciples 
Calvin Harris and Disciples collaborated and created a song that would rock my world. It had so many bass drops and was considered one of the most popular songs of the summer. It was the type to put on the radio and turn up the volume. 
2016- Cold Water- Major Lazer, featuring Justin Bieber, MØ
"Cold Water" is a smooth summer jam. This dance track gave a positive vibe and had a message of being there for someone who loves you. The lyrics, "If you feel you're sinking I will jump right over into cold, cold water for you" prove that. It was one of the top hits on the charts!
2017-Praying- Kesha
Kesha's vocals in "Praying" was the type to pull your heart strings. The song talks about self-belief which is a reason I love this song. It's main focus is on forgiveness which is a problem the singer was going through at the moment. I feel like this song speaks to me since I could relate to it. 
2018-All the Stars- Kendrick Lamar, SZA
Off of The Black Panther's soundtrack, this song attracted me the most. Once I heard it, I had to find the name of the song. It has a positive yet electronic vibe which is what I like. SZA's vocals is what I like the most because she gives emotions in the song. 
2019- Sucker- Jonas Brothers
The Jonas Brothers made a huge comeback together after many years apart. The song "Sucker" was one of their top songs which is one I like as well. It's a pop-rock song which many enjoy as well. It reached the top of the charts which is why I consider it one of the top songs of 2019. 
What's your opinion of these songs? What are your top songs of the decade?
About the Writer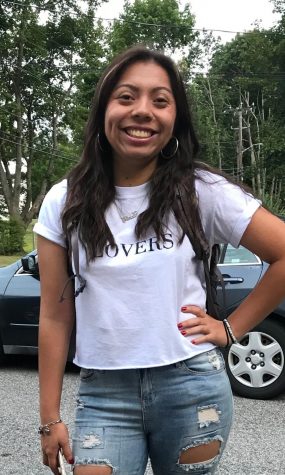 Michelle Siancas, Staff Writer
This is my first year writing for the Hatters Herald as a senior. I chose this position because I love to write, mostly creative writing, but I am also...