WordFest is still on!

WordFest always happens at DHS!
This year, due to COVID-19, it has transitioned to online. It will be held virtually to students who want to participate. 
English teacher Justin Hitchcock stated "We approached WordFest this year thinking that not everything needs to be lost due to the changes we are currently experiencing. I think some people are more willing to accept that things are lost than they are to try to find a way to make it work."
This year's theme is Other Worlds.
Participation for WordFest is open to students and teachers who want to have their voice heard. 
Anyone who wants to participate must record a video of themselves reading their poetry.
If students want to share multiple pieces of poetry, they must record a video for each one.
It MUST be related to the theme, Other Worlds.
If it is a triggering topic, be sure to warn before presenting your poetry piece. You must keep swearing to a minimum. 
All submissions must be sent to [email protected] by May 23rd. All the videos will be put together and shared to DHS. 
In order to view WordFest, it will be done virtually through individual classes. It will be shared with any teacher who wants to participate. Students and the teachers will choose a time to Google Hangout to watch the presentations. 
As for the judges, they will view the videos and decide the top spots. There will be a first, second, and third place. 
Hitchcock also stated "Certainly it is different from what we expected but we are still excited to experience poetry as a school. There are already some great poets participating but we hope to get more submissions by the end of the week!"
More information can be found here.
About the Writer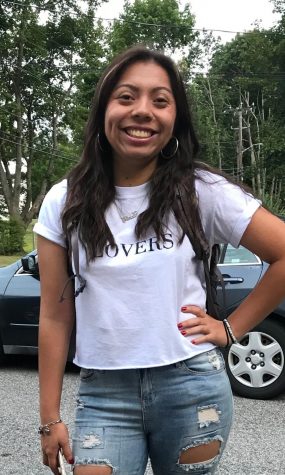 Michelle Siancas, Staff Writer
This is my first year writing for the Hatters Herald as a senior. I chose this position because I love to write, mostly creative writing, but I am also...