CT Open Choice coming to Danbury for 2022–23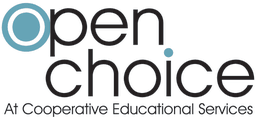 UPDATE: The Open Choice Program has been canceled for the 2022-23 school year due to a lack of seats in surrounding districts. See more at https://www.ces.k12.ct.us/services/Open-Choice.
Starting in the 2022–23 school year, the CT Open Choice Program will come to the Danbury Public Schools system. The program will allow students residing in Danbury to attend neighboring schools instead of schools in Danbury, especially given the substantial number of students now part of the system.
Eric Nyquist, the coordinator for the Open Choice program of CES Trumbull, explained the purpose of the program:

"It is meant to reduce racial, ethnic and economic isolation, provide a choice of educational programs for students in urban centers, improve academic performance and in some cases help with overcrowding of urban school districts when neighboring districts are underpopulated."
Specifically, the state legislature has moved to include Danbury and Norwalk, both in Fairfield County, in the new iteration of the program. The move is funded by grants given by the state to the receiving district, which means that there will be no direct cost to families that choose to involve themselves in the program. If costs exceed those covered by the grant, the sending district provides funds similar to what would be required at the sending district. 
Danbury High School Junior Muataz Abtan voiced his opinion on the program, stating, "if we're full, I guess we need it, but it should be within reason."
The school districts participating in the program with Danbury have not yet been finalized, but once a student is accepted into the program, the student will be a guaranteed student in that district through high school graduation. The student will be able to partake in all activities held at the receiving district, such as sports and other extracurriculars, while student transportation will be provided for no cost to attendees, except for situations where it would usually be unavailable. 
The spots for placement will depend solely on the availability of nearby towns, although the state has set a limit of fifty seats for the program. In response to how many seats would be available, Nyquist answered: "In the Bridgeport region we get between 700-800 applicants per year and in an average year we have between 15-50 new seats from local districts."
The application will be available at http://www.cestrumbull.org/services/Open-Choice starting Jan. 15, 2022, and parents/guardians will be able to apply for the lottery system for their students in the coming 2022–2023 school year. 
Furthermore, parents/guardians will not be able to select which school their child may attend. If their child is selected, any school with accommodation will be assigned, so the parent can either accept or reject the offer, thereby remaining in Danbury. 
Nyquist finally added: "We anticipate the program running similarly to the way things run in the Bridgeport region.  I'm sure we will find new challenges and opportunities in a new community and we look forward to finding out what those are."