Humans of DHS: Celyna Custodio
Hang on for a minute...we're trying to find some more stories you might like.
Senior track thrower, Celyna Custodio, has been experiencing a lot of success as of late. She credits her interest in throwing to when she "realized [she] was a lot bigger than all the runners and always knew I wasn't the best runner so I wouldn't be good at sprinting or distance. I also had friends that threw and they would always talk about it and how fun it is so I got interested and wanted to try it."
Custodio has qualified for states and FCIACs in shot put, discus, and javelin. She was credited by her coach for leading the track team to this year's FCIAC title. In addition, she is a foot off the school record for shot which motivates her to "want to break the school record and qualify for nationals for shot and maybe discus." Her personal bests for each event she participated in are shot put:41'6", discus: 110'1", javelin: 92'11", hammer: 95'8", and weight: 36'8.5.
The specific forms for each throwing event are difficult to do and, remarkably, Custodio has not only worked on perfecting one form, but all of them: "I work on form all the time because if your form is off by the littlest bit it can affect your throw by a lot. What's also really hard is that I throw in 5 different events and they are all different forms and techniques that need to be perfect."
.Senior track sprinter and long jumper Erika Regus, a teammate of Custodio's, explains that "[Custodio] is a good competitor because she's aggressive, she doesn't back down, she has goals she wants to reach, and does everything in her power to reach them."

About the Writer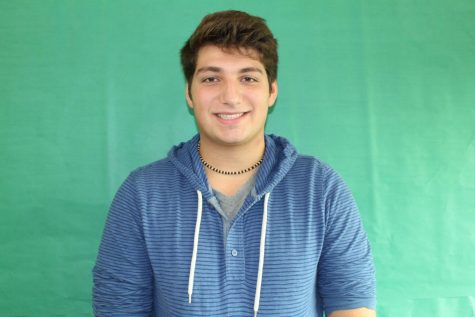 Justin Tarsi, Staff Writer
I want to be in journalism and work for the newspaper because it will make me an overall better writer. In this class, you learn ways to write paragraphs...