HOSA officers lobby for raising to 21 age for nicotine purchases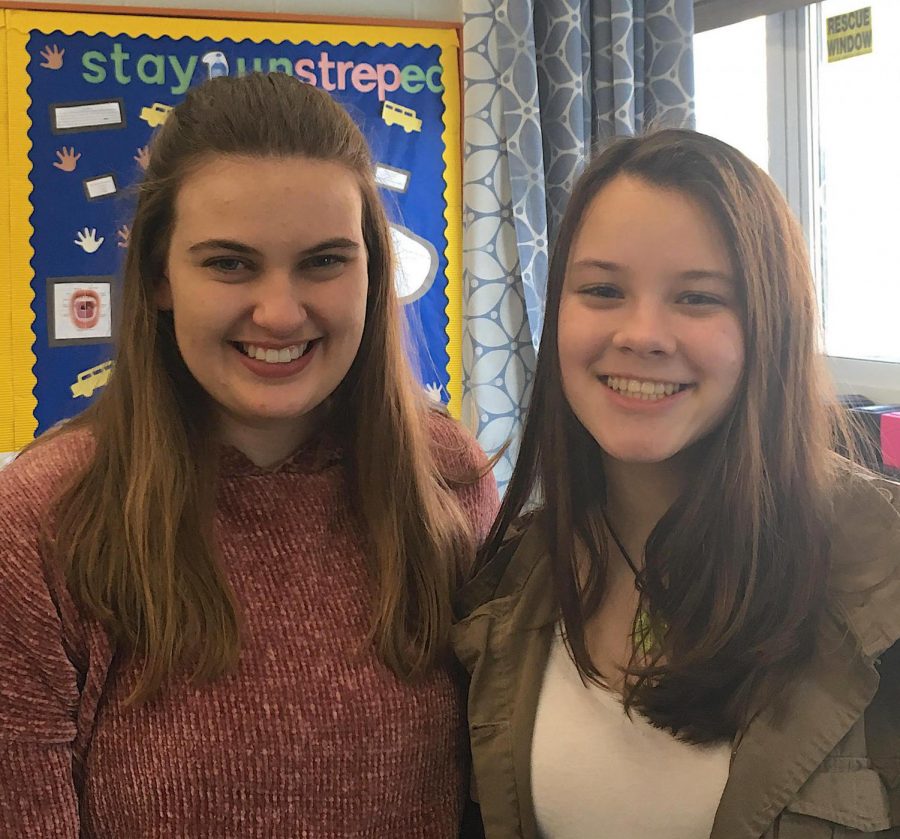 First it was smoking, now it's vaping. Regardless, nicotine usage in Danbury High School is on the rise. Our bathrooms are frequently locked to thwart the frequent nicotine usage. Our vocabulary now includes the words "juul" and "juice." Our social media is flushed with an influx of vape conversations. In the wake of this issue, two DHS students are proposing a solution.
HOSA president Lauren Ifkovits, senior, and vice president Judith De Oliveira, sophomore, are seeking to raise the legal purchasing age of nicotine products from 18 to 21 in Connecticut in a campaign of their own initiative.
HOSA, or Health Occupations Students of America, represents future health professionals and as a part of it, students advocate and educate on personal health. "As future health professionals, we're supposed to protect public health," said De Oliveira. "We're just trying to help our community with this advocacy."
For the activist pair, inspiration struck when they attended the HOSA Fall Leadership Conference on Jan. 4. Each year, the conference has a theme centering on an aspect of medical awareness; this year, it revolved around nicotine usage within the youth population.
"They advocated for us to help their campaign to raise awareness on nicotine usage and decrease it," said Ifkovits. "They also talked about how in Hartford, they managed to raise the purchasing age to 21. From there, we knew we could help out Danbury by doing the same."
Their plan to raise the legal age began with a survey they sent out to the DHS staff regarding their thoughts and knowledge on nicotine usage. The survey also asked for a "personal story to show how nicotine impacts lives." In the more than  50 responses, 94 percent supported increasing the age of buying nicotine products to 21.
"
While we're in class, the bathrooms are locked due to this nicotine epidemic. Our own school can't even trust us to be responsible"
— Lauren Ifkovits, senior
De Oliveira and Ifkovits plan to use the survey as a support mechanism towards their advocacy. "Right now, we're collecting information on the school and public regarding their opinions on nicotine usage, and whether or not they're willing to help us. The majority are," explained Ifkovits. "At the conference, they told us to collect as much information as possible to support raising the legal age, and show that the public is backing us up.¨
Their next step sending off their survey information the Connecticut State HOSA. There, the state HOSA will work with the non-profit Tobacco-Free Kids, which successfully lobbied the Hartford City Council — and most recently the Bridgeport City Council — to raise the age to 21 through the Tobacco 21 Campaign, to pass a similar law within the state of Connecticut.
If they succeed in lobbying the state General Assembly, Connecticut will join the six states that have already acted to raise the age to 21: California, New Jersey, Massachusetts, Oregon, Hawaii, and Maine.
The pair hope that by legitimizing their campaign, they can help impact the DHS community in a positive way. Ifkovits noted the devastating impacts of vaping. "While we're in class, the bathrooms are locked due to this nicotine epidemic. Our own school can't even trust us to be responsible," she said.
De Oliveira agreed, and said she is hopeful for the changes their advocacy will bring. "While we know that vaping and smoking won't completely stop, we hope that raising the age will prevent kids from from experimenting as much," said De Oliveira.  
Camily Aguilar, sophomore and secretary of HOSA, supports the campaign. "A lot of high school kids get access to Juuls and other vape products from their senior friends or friends who recently graduated. By raising the age, it could help reduce the amount of students in our school who vape," she said.
Similarly, Kathryn Tong, teacher and HOSA advisor, was one of the 94 percent  of staff members who agreed with raising the age. She's been supporting and aiding in the girls' efforts, described by the pair as "a motivated guiding hand throughout this whole process," and is immensely proud of their student leadership.
"Their initiative is exactly what HOSA represents: students passionate about medicine seeking to help their community. These two have a bright future ahead of them," said Tong.
Principal Dan Donovan is equally pleased with the pair, believing their efforts will help prevent youth from gaining access to tobacco products.
"I think students don't understand the health consequences of what they're doing," said Donovan, who has been trying thwart vape usage through various tactics. "What these girls are doing, I believe, will help educate them and raise awareness. It truly is the solution to this persistent problem," he said.
About the Contributor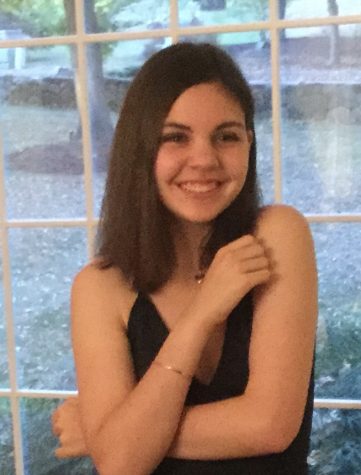 Viktoria Wulff-Andersen, Co Editor-In-Chief
This is my second year writing for the Hatters' Herald. I started last year as a sophomore, and am now a junior. Ever since I was a young girl, I have...