Hatters sign letters of intent to play football in college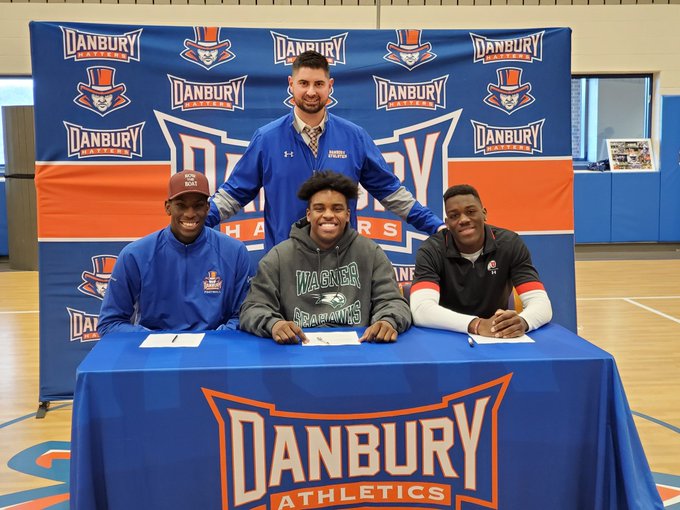 On National Signing Day, December 18, the last day in the early signing period,  a ceremony was held in DHS' "G Gym" after school. Two Danbury seniors, plus two former Hatter football players, signed to continue their football careers at the NCAA Division 1 level.
The big signing was Jah Joyner, a 4 star recruit who was ranked as the 14th weakside defensive end in this year's recruiting class and the #1 recruit from the state of Connecticut according to 247 Sports, switched his commitment from Boston College to the University of Minnesota after BC Coach Steve Addadzio was fired on December 1st.
In the small two week window that Joyner was on the market, he received visits from Rutgers Head Coach Greg Schiano and Minnesota Head Coach, and NCAA Coach of the Year finalist, PJ Fleck. "I absolutely loved Coach Fleck and what he brought in and what he believed. The future of that program is a reason why I picked them," said Joyner, who made it official that he would be a Golden Gopher with a hat saying "Row The Boat," which is a moniker that is the slogan of Minnesota Football. 
"I was so impressed with all of the coaches, these are elite coaches coming here to see our guys. PJ Fleck, probably one of the top young coaches out there, Greg Schiano, who was an NFL head coach and Terrance Knighton with Kile, an All-Pro player in the NFL. It just shows how far we've come and how Danbury is an elite football team now" said Danbury Head Football Coach Augie Tieri.
Kile Jackson signed his letter of intent to play football at Wagner College. "I believe in them, and I want to help the team turn around especially after a tough season last year," Jackson said. Wagner offered Jackson back in May, and officially committed in the fall to play for the Seahawks, who are an FCS team playing in the Northeast Conference.
Joyner and Jackson weren't the only Hatters to sign at the ceremony as Pierre Moudourou (DHS '16), who played two years at Monroe Community College, going the JUCO as Moudourou signed to play football at the University of Utah. "It was a real family atmosphere when I went there, and obviously they were just short of the playoffs this year." said Mourdourou.
Former Hatter star Diante Vines who has played the last two years at the Taft School and will be attending the University of Iowa. Vines played his sophomore and junior year for the Hatters as the team's quarterback and All-FCIAC selection, but switched over to WR/DB when he went to Taft, which is what he will be playing. Be on the lookout on September 19th, next season when Vines and the Hawkeyes will play against his former Hatter teammate and friend Jah Joyner and the Golden Gophers.
About the Writer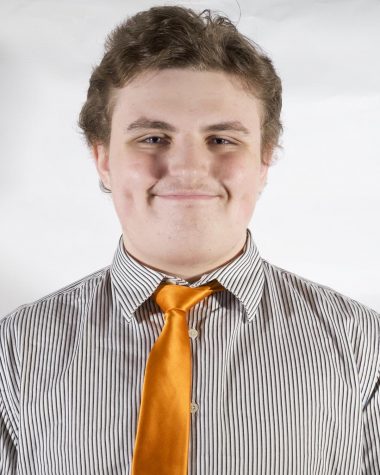 Christian Gardecki, Sports Editor
I am a senior at Danbury High School and this will be my first year writing for The Hatters' Herald. I wanted to join this class because I have always...