Danbury Public Schools faces online learning curve amidst COVID-19
Distance learning becomes a new challenge for DPS' staff and students.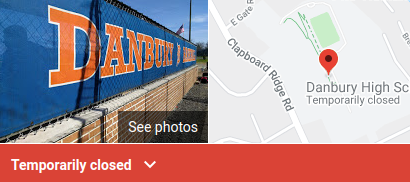 Online school has been a challenging switch for kids all across the country. Not only have students been facing a difficult learning curve, but so have teachers and parents. 
With Danbury's current plan of remaining closed through May 20, citizens are doing their best to stay safe and stay at home. Google Classroom assignments have been filling the spot of physical classrooms and students are being kept busy with assignments each day. 
Students are being expected to follow their regular A/B day schedule as they would if they were attending physical school with A and B days rotating every other day. As for when assignments are being posted, teachers have up until 9 AM to post assignments for students and must give them up until 11:59 PM the next day to complete their work.
Of course, all students must have some form of technology with access to the internet available to them now that they are expected to complete work from home. Luckily, DHS has done their best to stay on top of this and make sure that all those in need of a chromebook receives one. 
Principal Dan Donovan has been working hard along with many other DHS staff members to ensure that students get their hands on a chromebook one way or another, even if it means they must drop them off directly to students' homes. 
After handing out chromebooks six different times now at DHS, staff have even "made home visits (from a safe distance) all to make sure we have connected with all of our Hatters," shares Donovan.
Regarding the staff and teachers, Donovan has nothing but positive things to say about their performance thus far. "The staff has done a tremendous job dealing with the situation," comments Donovan. "They have put a large amount of time and effort into making sure the quality of the learning can be the best it can be."
Not only has Principal Donovan been pleased with the staff's hard work in online learning, but he has also been pleased by the responsibility that high school students have taken on since the big move from classrooms to living rooms. With DHS' attendance rate remaining high at a whopping 95%, there is hope that this sudden learning curve will not stand in the way of Danbury students' education.
As for Assistant Principal Dr. Meghan Martins, she too has "never been prouder of [DHS'] staff!" Many of the school's teachers had been trained in Google prior to the change of scenery. Therefore, they were able to make the adjustments quickly and have even been assisting colleagues who may need help either virtually or through online tutorials. 
"The amount of tutorials and resources that were developed to support each other was nothing short of amazing.  While there have been some technical bumps, we have been able to overcome them by working as a team," says Martins.
Lifting the moods of those struggling while staying at home, DHS counselors have also reached out to students for support. "Please do not hesitate to reach out to me or your school counselor with any concerns or questions, as we are all still adjusting to this new form of learning," shares Head of School Counseling Vikki Carlson.
Carlson also reminds students within her notice email "that the school counselors have set up Google Classrooms for all grade levels and are posting updates and helpful information/resources for [students]."
Being a new student to DHS, Freshman Emily Madaus has had a surprisingly easy time adjusting to the new online learning saying "adjusting to the switch has been pretty easy since the teachers are slowly transitioning into it as well." Madaus has mainly enjoyed being able to complete school work on her own time and not having to rush.
The only con that Madaus has come across while making this transition is not having the luxury of asking teachers for help in person. It can be frustrating "having to wait for an email back since everyone has their own schedules […][and] it sometimes can take hours for a response," says Madaus. 
For Senior Samantha Perez, managing her workload has been easier to handle than others. Due to being a Senior and having the majority of her required classes already completed, Perez's workload and school schedule have remained light for her final year. "It's been really easy adjusting to the switch because I only have three classes," comments Perez. "Now I have a lot more free time and I can do my work in a comfortable environment."
One con that the Senior has faced, however, is being seperated from her choir group The Madrigals. "Not being able to meet with my choir group and practice our music has been a hard thing for me but I know how important it is that we stay home and inside during this time."
Different from Madaus and Perez, Junior Erik Wallen has had slight difficulty with transitioning from going to school to online school saying, "The adjustment to distance learning has been very confusing, but after these two weeks, I think both teachers and students are improving." 
Wallen continues to say "At first, there wasn't a lot of disorganization […] but it has gotten better since then, so I think the disorganization was just because of how new this whole thing was." Other than initially feeling a bit disorganized, however, Wallen would say  "the transition has been pretty seamless."
With closing school indefinitely so close towards the end of the school year, comes unavoidable cancellations and rescheduling important events. One of the most important "events" which needed to be rescheduled were Advanced Placement tests for students all across the country. 
In a recent update email from the College Board, the AP Exam committee has addressed how the AP Exams will be taken online this year for the very first time. From information provided within the email, it has now been made public knowledge that the exams will be given from May 11-22 and "Each subject's exam will be taken on the same day at the same time, worldwide." 
It still remains unclear as to whether Danbury Public Schools will reopen before the end of the 2019-2020 school year. However, as of right now, DPS "will not be in session starting on Friday, April 10 through Friday, April 17 [and] will resume […] on Monday, April 20," assures DPS Superintendent Dr. Sal in his most recent email update to Danbury's students, teachers, and families. "The last day of school is currently Friday, June 12."
About the Writer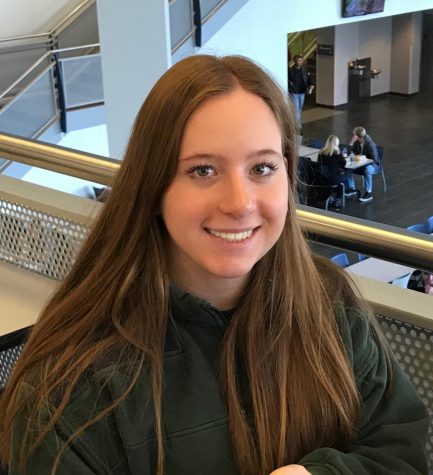 Abigail Craig, Co Editor-In-Chief
I am a Senior at Danbury High School and I have been writing for the Hatters' Herald for two years now. My family has always had a background in writing....